Wat het die Kubane met ons onderskeie volke, veral die Boere en Afrikaners (blankes),  in Suid-Afrika te make?    Hulle mag dalk "ervaring" hê, maar so het ons eie medici ook.  Hulle is wel groot vriende met die ANC groepe.    Eers was dit ingenieurs en toe is dit mediese fronte en elkeen sluit aan by die korrupsietrein teen buitensporige vergoedings, asof Suid-Afrika dit kan bekostig.    Daar word vir ons getalle en begrotings voorgehou, maar later arriveer nog meer in Suid-Afrika uit Kuba eiland.   DIT terwyl daar 'n vlugverbod is, word honderde ten duurste verwelkom.   Terwyl armoede by die voordeur ingesluip het in 1994 vir ons almal, het die kommunistiese kaders van die ANC by elke deur en venster ingeglip om te deel in die rykdom van Suid-Afrika.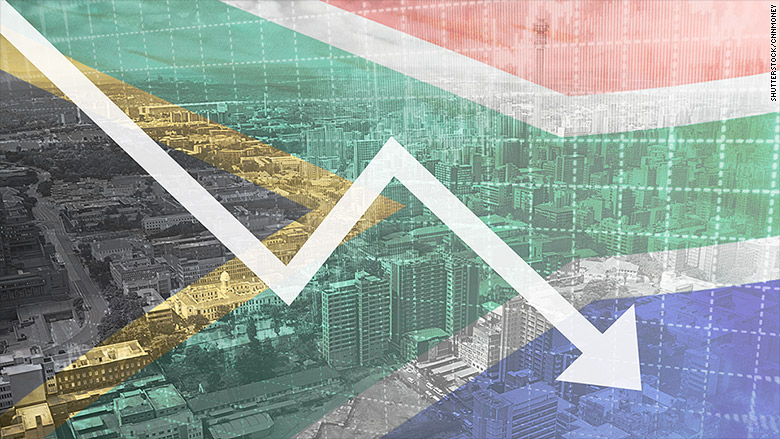 *
Getrou aan hul aard en breinspoel rewolusies, word die massas dan sommer vir almal kwaad en vernietig alles rondom hulle – of is dit nou eerder in opdragte wat uitgevoer moet word.    Selfs hospitale was daar gereeld protesaksies en ander dienste wat nie gelewer is nie met korrupsie aan die voorpunt.
Daar is heelwat vrae, sonder antwoorde, sommige word halfhartig beantwoord (dalk ken  nugterdenkendes reeds die antwoorde) –  rondom die kastige mediese persone uit Kuba.   Die Kuba brigade toer wêreldwyd, maar waarvoor is hul dienste in aanvraag?
Waarom buitestanders bevoordeel terwyl ons eie hoogs bekwame dokters en ingenieurs moet wyk na ander lande.   Waarom word daar nie behaai opgeskop deur die massas hiermee nie – die Kubane is ook immigrante?
Die "ingenieurs" uit Kuba was netso verwelkom soos die mediese dokters en ons sit steeds met besoedeling en nog erger waterprobleme, hospitale is steeds waar hul was as voor inperking.   Dus waarvoor was hulle dan hier?
Hierdie gebeure is in die tydperk waar Suid-Afrika 'n rommelstatus aangeneem het met die sogenaamde "virus" waar aanklokreëls is en misdadigers steeds mag rondloop en mense vermoor, veral blanke plaasboere.
Dan word daar nie eers gepraat hoeveel B-BBEE fondse verdwyn by al hierdie agterdeure en vensters uit nie.
Ironies hoe 70+ lande die Kubaanse dokters openlik verwelkom – selfs 'n land soos Italië het nie agtergebly nie, maar almal is desperaat om die virus te prober stop.   Lees gerus maar self die inligting daaroor – word net 'n paar aangehaal – daar is ander lande ook !!!.
*
CUBAN MEDICAL TEAMS

Doctors can earn higher salaries if they work abroad on one of the many humanitarian missions that Cuba has been a part of since 1963. In 2015 there were 37,000 Cuban medical employees working in 77 countries around the world, earning billions of dollars per year for the government. Perhaps this is another explanation for why the quality of Cuba's doctors is so good: they earn precious foreign currency for a cash-strapped government struggling against a United States trade embargo. It's already obvious that the healthcare on this island is great, but statistics also reflect how Cuba compares with developed countries:

Cuban citizens have a life expectancy of 77 years for men and 81 years for women, which closely matches the United Kingdom's 79 years for men and 83 years for women. The country is able to provide one doctor for every 150 Cuban citizens, which is an outstanding ratio that surpasses that of many developed nations. However, critics argue that this ratio exists at the cost of Cuban doctors earning low salaries of approximately $60 a month.

*

Cuba heeft Castro's droom gestimuleerd om universele gezondheidszorg te promoten en tot op heden produceren ze jaarlijks honderden en artsen. Dit is waarschijnlijk een van de weinige landen in de ontwikkelingslanden met één arts voor 150 burgers, een cijfer dat zelfs enkele van de meest ontwikkelde landen ter wereld een race geeft om hun geld en prestige. Behalve dat het een kwestie van trots is, is het gezondheidszorgsysteem van Cuba ook een enorme verdiener voor zijn economie en levert het de broodnodige "zachte stroom" aan het land. Het primaire gezondheidszorgsysteem van het land zou een model kunnen zijn voor de wereld om proactief te zijn om toegang te bieden aan al zijn burgers, samen met meer nadruk op preventieve geneeskunde. Dit is ook mogelijk met een bevolking van 11 miljoen die toegang heeft tot ongeveer 500 van onze patiëntenklinieken in het land.

Zei een 68-jarige intensivecarespecialist Leonardo Fernandez voordat zijn "leger in witte gewaden" naar Italië vertrok om de "Corona-crisis" te bestrijden.  

De 'revolutionaire artsen' van Cuba bestrijden sinds 1959 wereldwijd ziekten en rampen. Het was een geval van een revolutie die een nieuwe revolutie teweegbracht, een belofte van gezondheidszorg als een fundamenteel mensenrecht, voorgesteld door Fidel Castro, die duidelijk maakte dat universele gezondheidszorg en internationalisme zouden de overlevingsstrategie van het land zijn. De eerste missie in de afgelopen 60 jaar van het sturen van gezondheidswerkers naar vele landen over de hele wereld was een team dat in 1963 naar Algerije werd gestuurd. Sindsdien heeft het land meer dan 4.00.000 medische hulpverleners naar verschillende missies gestuurd, waarbij levens zijn gered en een boodschap van " humanisme 'waar de wereld vandaag de dag dringend behoefte aan heeft.

https://www.innfinity.in/nl/grenzeloos/de-revolutionaire-dokters-van-Cuba-met-de-covid-19-crisis-castros-droom-lijken-echt-en-de-moeite-waard/

Leonardo Fernandez said:

Cuba has spurred Castro's dream to promote universal health care and to date they produce hundreds and doctors every year. This is probably one of the few countries in the developing world with one doctor for 150 citizens, a figure that gives even some of the world's most developed countries a race for their money and prestige. Aside from being a matter of pride, Cuba's health care system is also a huge earner for its economy, providing much-needed "soft power" to the country. The country's primary healthcare system could be a model for the world to be proactive in providing access to all of its citizens, along with greater emphasis on preventive medicine. This is also possible with a population of 11 million who have access to about 500 of our patient clinics in the country.

Cuba's 'revolutionary doctors' have been fighting disease and disaster worldwide since 1959. It was a case of a revolution that sparked another revolution, a promise of health care as a fundamental human right, proposed by Fidel Castro, who made it clear that universal health care and internationalism would be the country's survival strategy. The first mission in the last 60 years of sending health workers to many countries around the world was a team sent to Algeria in 1963. Since then, the country has sent more than 4,00,000 medical workers on various missions, saving lives and delivering a message of "humanism" that the world urgently needs today.

*

Communist-run Cuba said it dispatched a brigade of doctors and nurses to Italy for the first time this weekend to help in the fight against the novel coronavirus at the request of the worst-affected region Lombardy.     The Caribbean island has sent its "armies of white robes" to disaster sites around the world largely in poor countries since its 1959 revolution. Its doctors were in the front lines in the fight against cholera in Haiti and against ebola in West Africa in the 2010s.
https://uk.reuters.com/article/us-health-coronavirus-cuba/cuban-doctors-head-to-italy-to-battle-coronavirus-idUKKBN219051

SOUTH AFRICA
<><>
9 June 2020

All nine provinces in South Africa welcomed an envoy of medical health practitioners from Cuba to bolster the services of local health facilities during the COVID-19 pandemic. According to Minister of Health Zweli Mkhize, the help of the Cuban doctors will cost the state an estimated R239-million.

The 187 doctors will be in South Africa until April 2021.

The group comprises of the following specialists:   187

– 32 health technologists

– 116 family physicians

– 18 epidemiology technologists

– 2 public health specialists

– 5 biomedical engineers

– 1 nurse

– 13 biostatistics

All doctors are proficient in English, according to Mkhize, and R239 181 933 has been budgeted for their salaries while working in South Africa.

"The estimated budget cost is informed by actual appointment levels of the Cuban health brigade as determined by their registration category, which took into consideration years of experience," he said during a Parliamentary briefing.

"All the family physicians and biostatisticians are appointed at grade 2 of medical officer level, and epidemiology technologists/health technology and public health specialists are at deputy director level, while biomedical engineers are at ASD level."

A further R734 100 will be paid to the Health Professions Council of South Africa (HPCSA) for registration, but Mkhize added this will later be "recouped" from the doctors.

"As per the government-to-government agreement, the South African pays the fee to the HPCSA and, thereafter, deduct the full amount of registration from the individual health professionals' first salary," he said. "This means there is no actual cost to be incurred by the South African government, however it is a convenient process arranged to ensure that all of the professionals are registered accordingly."

Most provinces have agreed to enter a 12-month contract with the Cuban medical professionals. In some provinces, however, provision was only made to accommodate the doctors between May and June. They will then be moved to hotspots areas.         "Therefore, the accommodation in these areas are still not confirmed, as negotiations are still under way," he said.

The Cuban doctors residing in the Eastern Cape are accommodated in B&Bs, and a budget of R384 000 has been allocated for this. In the Free State, the doctors were staying at the Premier Hotel, Bloemfontein. They were undergoing an orientation process here, and were moved and spread across the province on June 1.

The Gauteng province negotiated a rate of R1 000 per room for each doctors, and this includes three meals per day, hand sanitisation and laundry services at the Burgers Park Hotel. The doctors have been here since May 15, and will remain until June 30. Thereafter, they will be distributed across the province between July 1 and April 2021. During this period, their accommodation will be provided by local hospitals.

The doctors in the Northern Cape will be accommodated at B&Bs until June – which will cost R320 000 – before they are distributed across the province. Between July 1 and April 2021, they will be accommodated by hospitals.

In Limpopo, the doctors are being orientated at the Zanami Lodge in Polokwane. This will cost the province R252 000.   In the Western Cape, the doctors will be staying at the four-star Icon Luxury apartments. It will cost the province R1.2-million to accommodate them for 12 months.

*

WITH ARRIVAL IT WAS MORE THAN 200 MEDICALS FROM CUBA

29 April 2020

The arrival of over 200 Cuban medical doctors in SA is set to cost the country hundreds of millions of rand.

In documents seen by Business Day, projected costs for a medical brigade of 187 Cuban personnel was R440m. An even bigger contingent arrived in SA on Sunday, consisting of 217 personnel, the publication reported.

The documents showed that the average cost of the Cuban medical brigade was projected at R2.35m a person.

The health minister Zweli Mkhize said the Cubans were not in the country to steal the jobs of SA doctors, but would serve as a reinforcement given their special medical skills.  "They are coming to add on what SA human resources are, so it is important to say that the Cuban doctors are coming at our request to reinforce because they have particular strengths.

The SA Medical Association (Sama) on Tuesday expressed concern over the arrival of the Cuban medical team.   Sama chairperson Dr Angelique Coetzee said bringing in the medical specialists from Cuba was a "little bit premature".   Coetzee said there were many retired doctors in the country that could have played a key role in mentoring younger doctors during the outbreak.   Sama told Business Day that a public sector registrar or mid-level medical officer, comparable to a Cuban family physician, commands a salary of about R1.2m a year.

https://www.timeslive.co.za/news/south-africa/2020-04-29-covid-19-cuban-doctors-to-cost-sa-taxpayers-millions-of-rand/
*

Hoe groot was die Kubaanse brigade regtig?   Kon ons dit regtig bekostig om soveel in te voer teen 'n groot prys?
'Cuban health specialists' – 28 April 2020
Dan Roodt comments on the latest financial and political scandal to hit South Africa right in the middle of the coronavirus crisis. The country's ANC regime is going to spend close to R500 million (about €25) on flying 200 Cuban doctors and nurses out, supposedly to help combat Covid-19. However, highly-qualified young South African doctors cannot find jobs in hospitals and in case of a shortage, even retirees could have stepped up to the plate to treat virus patients.