A tropical storm warning along the Massachusetts coast was canceled but remains in effect along the Maine coast.   At least four people died in the Southeast as a result of Dorian preparations, according to The Associated Press, including an 85-year-old man who fell off a ladder in North Carolina while prepping his home for the storm.   At least 250,000 homes and businesses were without power across the Carolinas and Virginia on Friday as a result of the storm.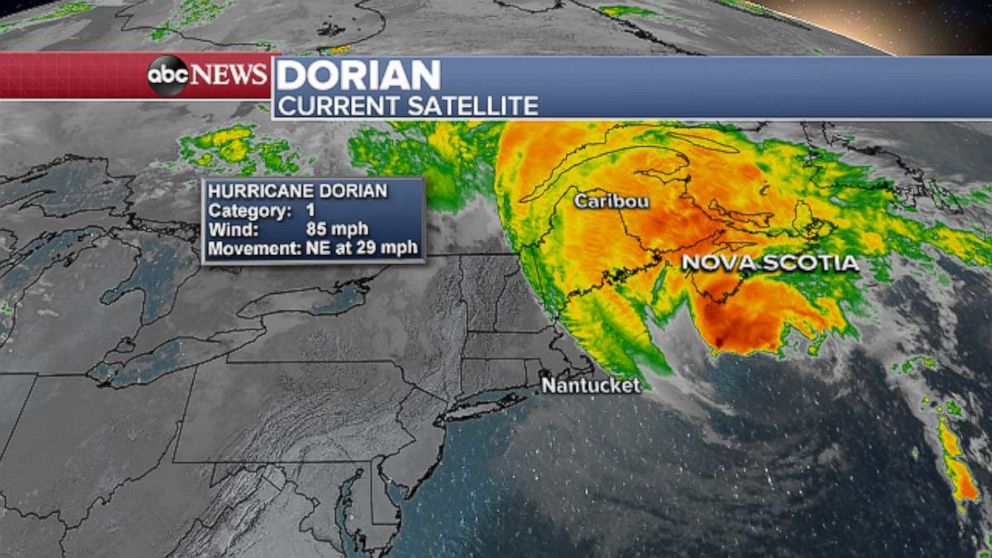 *
The storm, still a Category 1, is now moving away from the U.S. Officials, however, said residents can expect a rough surf on much of the Northeast/mid-Atlantic coastlines.
Dorian struck North Carolina's Outer Banks Friday as a Category 1 storm with sustained winds of 90 mph, battering the barrier islands with torrential rain, ferocious winds and dangerous floodwaters.
The flooding stranded roughly 800 people on the Outer Banks' hard-hit Ocracoke Island, where residents described the flooding as "catastrophic," North Carolina Gov. Roy Cooper said.
Tropical storm conditions had spread throughout the southwestern portions of the Canadian province by Saturday afternoon, with winds of 85 mph. Strong winds and heavy rain are expected later Saturday, with Dorian on track to make landfall in Nova Scotia during the early evening hours.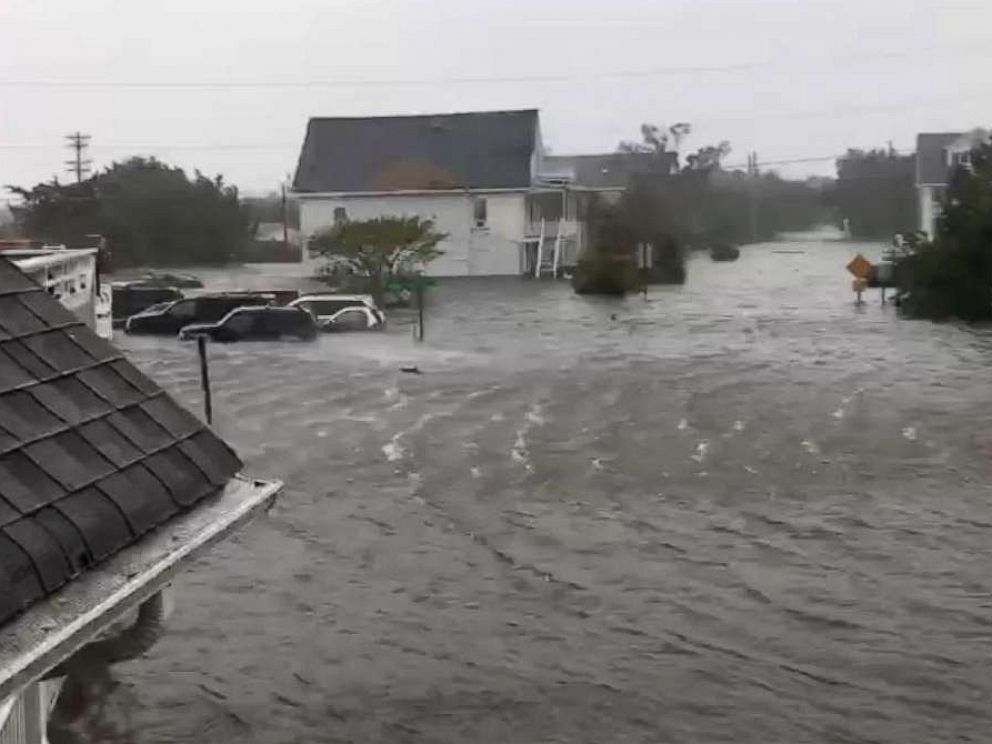 *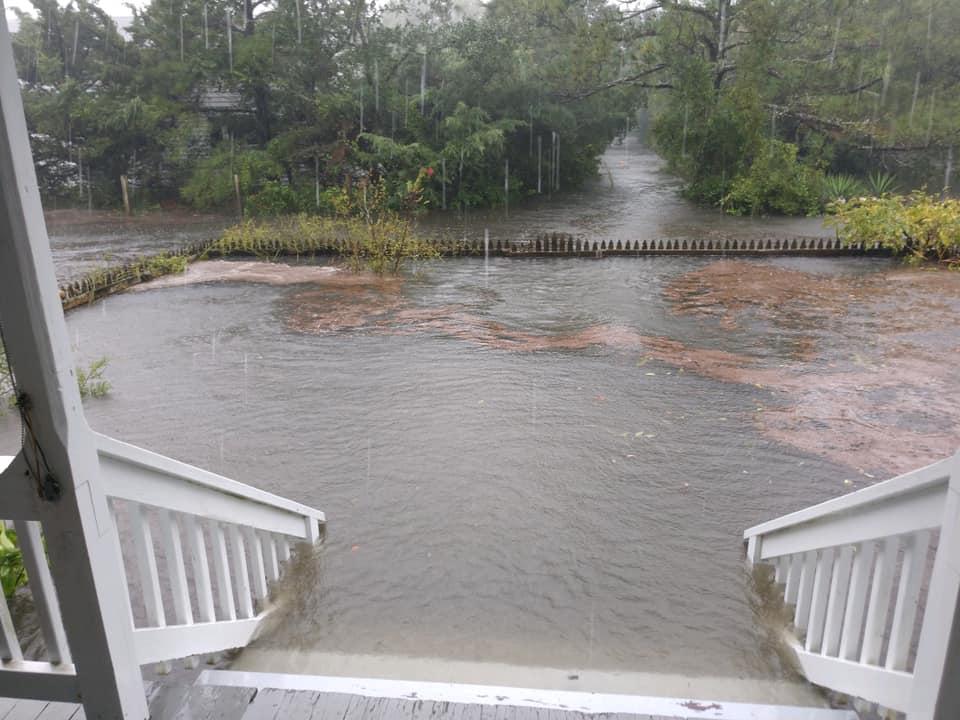 The helicopter crews will rescue anyone else who is hurt or who wants to be evacuated, the governor said. No deaths or serious injuries were reported on Friday in North Carolina.
"Please continue to send prayers to the people of Ocracoke as they have a long road ahead," the Hyde County Sheriff's Office said.
Meanwhile, Hatteras Island, about 35 miles away from Ocracoke Island, "is literally drowning … the flooding is insane," said Outer Banks resident Sarah Ashley.   Ashley evacuated inland but said her husband stayed behind to ride out the hurricane.
https://abcnews.go.com/US/hurricane-dorian-whips-north-carolina-coast-deadly-storm/story?id=65425190
*
As the season for Atlantic hurricanes starts in earnest, people who live on the border between New Brunswick and Nova Scotia have their fingers crossed they won't take a direct hit.
*
DESTRUCTION –  The footage that emerged out of Great Abaco in the Bahamas, Sept. 3 showed a devastated island almost unrecognizable. Here's a look at what used to be there
*
Survivors try to pick up the pieces following Hurricane Dorian's destructive path across the Bahamas.
*
Many have been killed and hundreds are missing in the Bahamas after Hurricane Dorian swept through, as the storm moves up toward eastern Canada.