A front-page report in the Sunday Independent has detailed a long list of names of individuals and groups who donated funds to Cyril Ramaphosa's CR17 Nasrec election campaign in 2017.   The presidency yesterday slammed the media leak, implying it may have come directly from Public Protector Busisiwe Mkhwebane's office, and questioning whether she had obtained the bank statement of the campaign in a lawful manner herself.   Ramaphosa's spokesperson argued that the campaign's right to privacy had been infringed.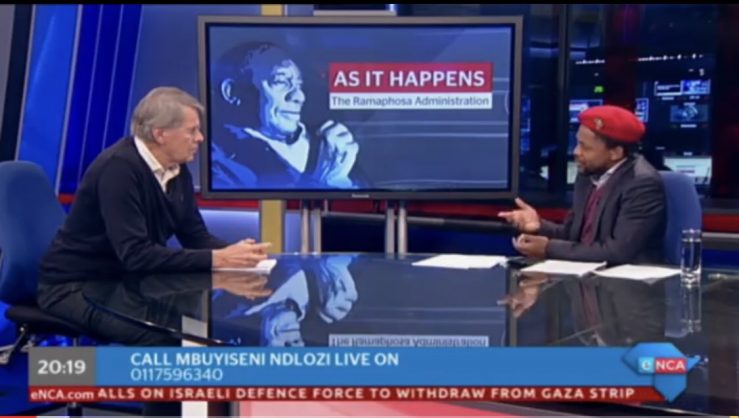 Ramaphosa's legal team had been trying to prevent this donor information from being made public, while Mkhwebane has long made it clear she intended to release the information.  In the leaks, it appears that some of Ramaphosa's main funders were numerous wealthy businesspeople, including mining magnate Nicky Oppenheimer, who reportedly gave R10 million, Pick n Pay founder Raymond Ackerman, who gave R1 million, and many others.
Even former Absa CEO Maria Ramos' name crops up.   But it was an alleged R2 million donation from news channel eNCA owner and founder Johnny Copelyn that really raised eyebrows, particularly among members of the EFF, who have long complained that the news channel has pushed a pro-Ramaphosa agenda and is the mouthpiece of the "white establishment" or even "white monopoly capital".
The Sunday Independent report also revealed who in Ramaphosa's circle received the largest portions of the campaign finance.
The newspaper often appears to have the inside track on information from the public protector. The Sunday Independent was the first paper to break the news that Mkhwebane would come down hard on Ramaphosa in her investigation of his campaign financing, including that the CR17 team allegedly may have committed money laundering.  They revealed this weeks before the report was actually made public, and it turned out to be accurate.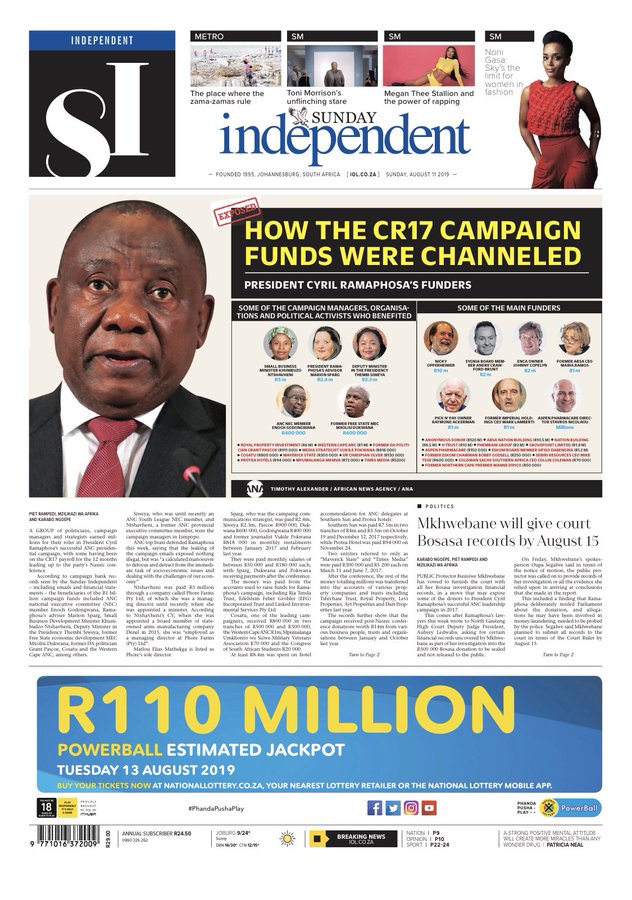 https://citizen.co.za/news/south-africa/politics/2165835/eff-slams-enca-after-owner-exposed-as-a-cr17-funder/