The European Union has commented on the partial opening of the Kerch Strait bridge in Russian-occupied Crimea, saying this constitutes another violation of Ukraine's sovereignty. "The Russian Federation has constructed the Kerch Bridge to the Crimean Peninsula without Ukraine's consent. This constitutes another violation of Ukraine's sovereignty and territorial integrity by Russia," the spokesperson for the EU said in a statement on May 15. "The construction of the bridge aims at the further forced integration of the illegally-annexed peninsula with Russia and its isolation from Ukraine of which it remains a part," it said. The bridge limits the passage of vessels via the Kerch Strait to Ukrainian ports in the Sea of Azov, it said.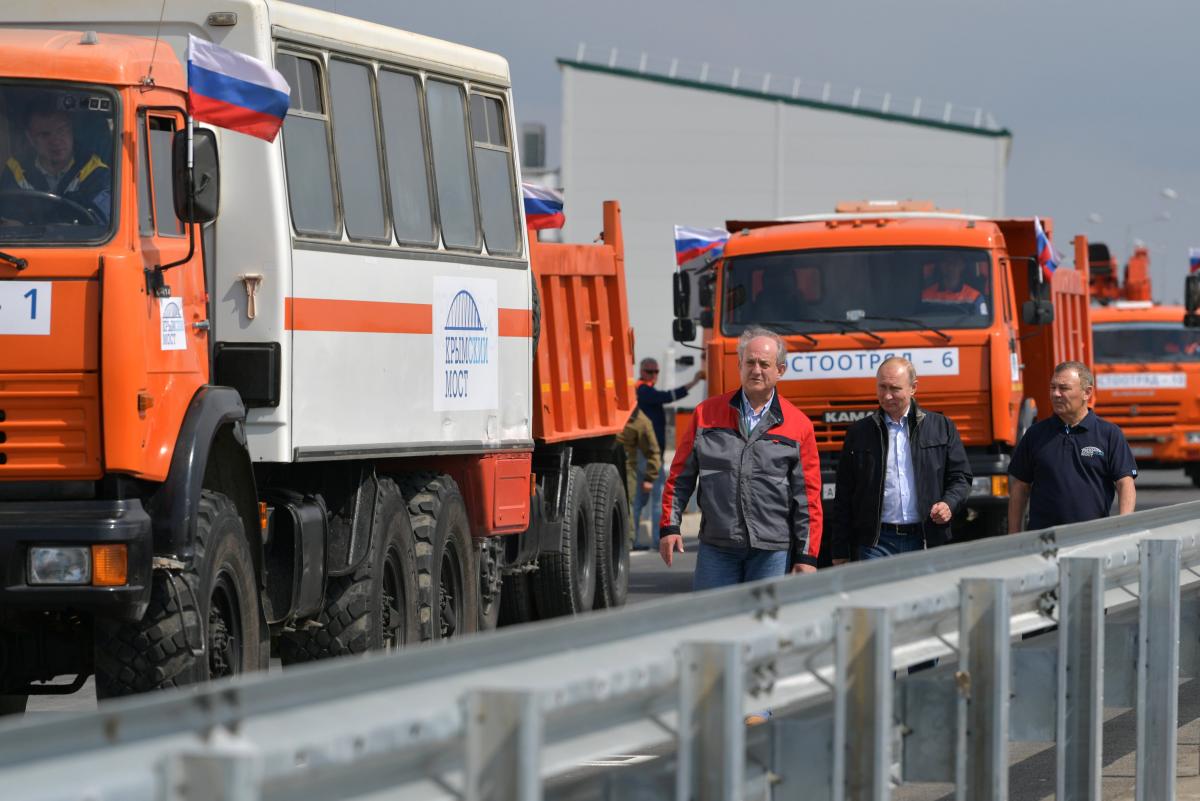 Crimea – self-determination (Putin)
***
Live footage of the opening ceremony of the Kerch Strait Bridge in Crimea. Representatives of everyone involved in the construction of the bridge, which is opening six months ahead of schedule, are taking part in the ceremony. Russian President Vladimir Putin is expected to visit the traffic management center during the event. The construction of the Crimean Bridge was launched in February 2016. It is 19km long, connecting Crimea and Krasnodar in mainland Russia.
***
Крымский мост / Crimean bridge 2018
https://www.youtube.com/watch?v=1MgrsoEDx2c
***
2019
***
The bridge linking Russia and the Crimean peninsula, annexed by Moscow in 2014, is a source of pride for Vladimir Putin but has brought anger in Ukrain
***
15 May 2018
Russian President Vladimir Putin unveiled the auto section of a new road-and-rail bridge linking Russia to the Crimean peninsula on Tuesday by driving a truck across it. Built at a cost of 3.6 billion US dollars, the bridge is set to be the longest dual-purpose span in Europe.
*
President Vladimir Putin has opened the Crimea Bridge – Russia's first land connection to the territory it annexed from Ukraine. Putin has been a major advocate for the 19km-long structure which is the longest in Europe.
***