His parents bought the island in 1954 and they brought a bulldozer, a little D4 Caterpillar out of the Territory with them and started knocking down trees.    After that,  all the bird species disappeared other than wedge-tail eagles and crows and they were living off the carcasses of the sheep that were dying because there were too many sheep there.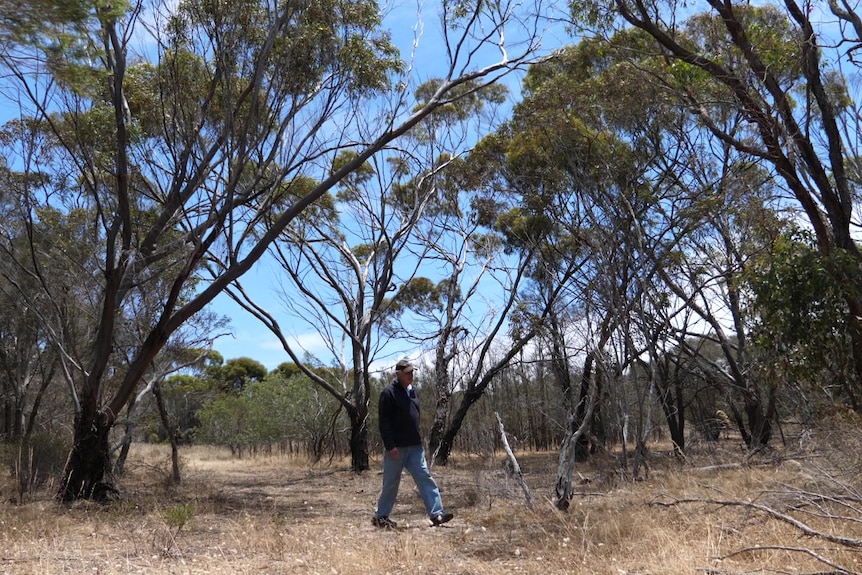 *
After more than six decades farming South Australia's Boston Island, Peter Davis is leaving the legacy of a greener place.     He wants to retire from farming his island when he turns 80. 
He delivered his final load of 350 sheep from the island to the Port Lincoln wharf.  At times a controversial community leader, Mr Davis has become an unlikely environmental warrior.  He's destocked its rolling hills, developed water harvesting systems to harness what little rain falls, reversed salinity and reined in sand drift. 
More than 40 species of birds have returned, and Mr Davis believes the island's future lies with tourism.
The Investigator carted 10,000 tonnes of town water to the island before a pioneering water catchment system was built in 2002.   About 2500 square metres of black poly plastic liner was laid to catch rainfall straight into a small dam near the homestead complex.

https://www.abc.net.au/news/2021-05-29/unlikely-greenie-boston-island-peter-davis-mayor-port-lincoln/100161536

https://www.abc.net.au/news/2010-09-23/things-get-truly-rotten-off-sa-coast/2271270


*


Island farming for the future – replacing sheep with trees and tourists.