Like families around the world, Prince Albert and wife Princess Charlene have had to face the challenges that come with homeschooling amid the coronavirus pandemic. Luckily, Prince Albert says he can handle their math assignments — "they're not doing calculus or anything like that yet, which is what I'll have a little problem with!"



*

Prince Albert II, Princess Charlene, Prince Jacques and Princess Gabriella of Monaco attend the ceremony of Sainte-Devote in Monaco

https://twitter.com/royalchildren_/status/1354508416211968000


*

Her style has remained consistently elegant and sexy. She favors shoulder-baring dresses, body-hugging gowns, and maintains an edgy-princess vibe with her blonde pixie cut.

https://www.marieclaire.com/fashion/g22776425/princess-charlene-of-monaco-style-outfits/

*
2016

For one year, our cameras followed the Prince in his daily head of state and family. Twelve key moments of a year of reign behind the scenes of princely palaces and abroad. His personal office atop one of the towers of the palace (rarely filmed) to the most private rooms where he always meets with the family, sports events in charitable prestigious galas, political obligations very personal passion, Monaco or abroad, the ruler of Monaco sharing for the first time his public and private life … A topic not to be missed, in which man is surrounded by his top aides, his wife and his whole family to reveal its personality and intimate answer the questions related to his reign. 

https://www.youtube.com/watch?v=ieyMGy9qnLI

*
Princess Charlene of Monaco
4 May 2021

https://www.youtube.com/watch?v=4RSPKSGOsfI

Since 2011

https://www.youtube.com/watch?v=Y265FRmwhBs


*


Their twins, Hereditary Prince (Crown Prince) Jacques and Princess Gabriella, were born on 10 March 2014 in the Maternity section at the Princess Grace Hospital Monaco.
https://rightroyalroundup.com.au/2020/07/02/prince-albert-ii-princess-charlene-monaco-celebrate-9th-wedding-anniversary/






https://monacolife.net/new-family-pic-to-celebrate-anniversary/

https://royalfashionblog.com/princess-charlene-twins-saint-devote-2021/
Prince Albert met Charlene Wittstock, a former Olympic swimmer, when she was presiding over a swimming meet in Monaco and the couple made their first public appearance together in 2006. Four years later, on 23rd June 2010, they announced their engagement, much to the delight of the population of Monaco.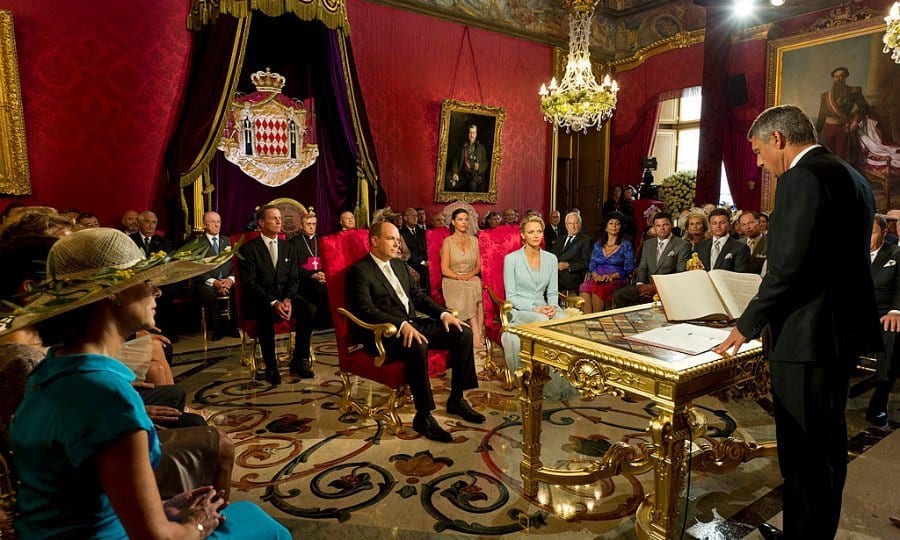 *
https://www.nowtolove.com.au/royals/international-royals/princess-charlene-reduces-albert-to-tears-3085

2013

She's not only known as our "Girl from Benoni" and an Oscar winner, the awesome Charlize Theron is also a Messenger of Peace with a special focus on eliminating violence against women. An activist as well as an acclaimed actress, she founded The Charlize Theron Africa Outreach Project, in partnership with the Entertainment Industry Foundation (EIF), to create a safer, healthier and better life for impoverished children and their families in South Africa, especially those suffering from HIV/AIDS. YOU recently attended an event where she introduced her new project Chomma. July 2013

https://www.youtube.com/watch?v=FvEFB34z70g

*