Situated on the Balkan Peninsula in Southeastern Europe, Montenegro is known for its magnificent and unparalleled natural beauty. Emerging as a sovereign state in 2006, Montenegro is a member of NATO, uses the euro as its currency, and is an official candidate country for EU membership.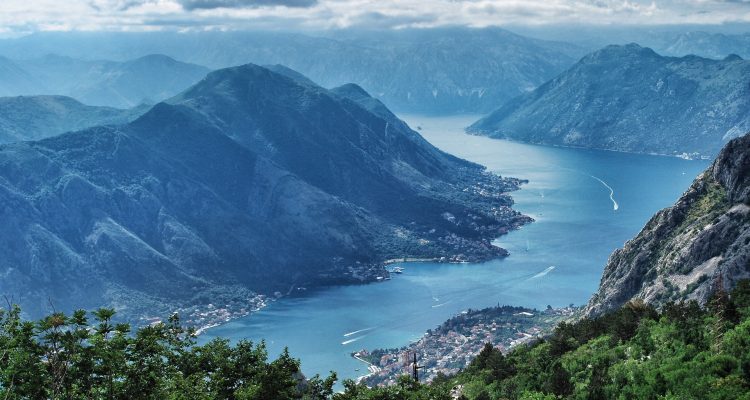 *
Het nog 'n klein landjie hul hande heeltemal verbrand deur lenings aan te gaan by China vir 'n padbouprojek of gaan dit oor magte wat China eintlik soek – gaan skuld aan terwyl hulle weet dit kan nie terugbetaal word nie?    Is dit 'n magsopbou of gaan Montenegro dit betaal?
Montenegro sê dat hy hulp van die Europese Unie benodig om 'n yslike Chinese lening van $ biljoene te betaal vir 'n omstrede padprojek wat die Balkanland in 'n haglike finansiële situasie gelaat het.   Ongelukkig is die EU nie te vinde vir sulke tipe van lenings wat aangegaan word nie.
Daar is berig dat China ongeveer 'n kwart van Montenegro se totale skuld is (mag), wat verlede jaar 103 persent van die BBP bereik het.  Indien Podgorica wanbetaal op sy lening, gee die kontrak vir die padprojek China die moontlikheid om as onderpand toegang tot grond en bates in die Balkanland te verkry.
Montenegro, wat weer 'n onafhanklike land geword het toe dit in 2006 van Serwië afbreek, het in 2017 by die NAVO aangesluit en is besig om die groen lig te kry om tot die EU toe te tree. Soos baie lande op die Balkan, het dit ook sterk bande met Rusland en het dit toenemend na China – onder die dekmantel van Beijing se Belt and Road Initiative – vir infrastruktuur en investering gekyk.
Dit klink amper "gerieflik" wat hier plaasvind.    Die aanvaarding van die lening van die Uitvoer-Invoer Bank van China en die bou van die snelweg was van meet af aan kontroversieel.   Die projek is ontwerp om die hawe van Bar aan die Adriatiese kus van Montenegro aan die buurland Serwië te verbind. Die snelweg self is in drie afdelings verdeel, met die Chinese lening wat slegs die eerste 41 kilometer dek.
https://www.rferl.org/a/montenegro-china-billion-debt-highway/31203309.html
*
Few Europeans thought it was a good idea for Montenegro to take a mammoth loan from China to build a highway. Now the tiny, mountainous country is asking the European Union for help to repay the debt — and the answer, so far, has been no.
The Montenegro development takes place in Europe's backyard. The mountainous nation of 600,000 is a member of NATO and is in line to join the European Union. That makes the country an especially valuable target, despite its small size, since China gains when it has ways to pressure countries that are part of Western institutions. NATO is adapting its security strategy to respond to China's rise as a geopolitical actor, and a major focus is Beijing's control over significant elements of Europe's infrastructure, such as railways and ports.