Alhoewel 'n belangrike komponent vir energie en metabolisme, kan oormatige gebruik van Sink moontlik gevaarlik wees en enige persoon siek maak.  Let op na al die betrokke vitamines wat reeds daagliks  ingeneem word en hoeveelheid  Sink wat hierby gevoeg is.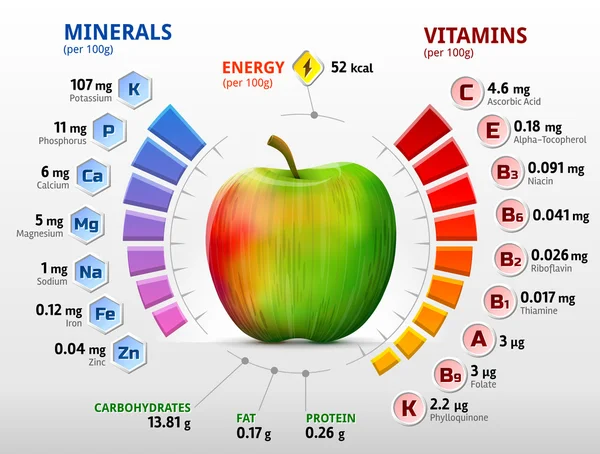 *

Zinc – Ivermectin – Doxycycline – virus

Copper – Koper

*

Zinc is an important dietary nutrient that plays crucial roles throughout the entire body. Taking in too much zinc can be harmful, however, and it may cause a range of symptoms, including nausea, diarrhea, and headaches. Many over-the-counter vitamins, nutrient supplements, and cold remedies contain zinc. Taking multiple supplements at the same time can put a person at risk of exceeding their recommended dietary allowance (RDA) of zinc.

https://www.medicalnewstoday.com/articles/326760#symptoms

Meat based products are usually higher in bioavailable zinc. If a person does not eat meat, they may need to make an effort to increase their zinc intake through eating beans, seeds, and oats, among other zinc-containing foods.

https://www.medicalnewstoday.com/articles/325916#summary

*
Zinc

Health authorities have set the tolerable upper intake level (UL) for zinc at 40 mg per day for adults. The UL is the highest recommended daily amount of a nutrient. For most people, this amount is unlikely to cause negative side effects (1, 2). Please not what you eat as well.

Food sources high in zinc include red meat, poultry, seafood, whole grains and fortified cereals. Oysters contain the highest amount, with up to 493% of the daily value in a 3-ounce (85-gram) serving (1).

Although some foods can provide amounts well above the UL, there are no reported cases of zinc poisoning from naturally occurring zinc in food (2).
*

Taking more zinc than the established UL may cause flu-like symptoms, such as fever, chills, cough, headache and fatigue.

These symptoms occur in many conditions, including other mineral toxicities. Thus, diagnosing zinc toxicity can be difficult.

Your doctor may need your detailed medical and dietary history, as well as blood tests, for a suspected mineral toxicity. If you're taking supplements, be sure to disclose these to your healthcare provider.

*

Typically, stomach pain and diarrhea occur in conjunction with nausea and vomiting.

In one review of 17 studies on zinc supplements and the common cold, approximately 40% of participants reported abdominal pain and diarrhea .

Although less common, gut irritation and gastrointestinal bleeding have also been reported.

In one case study, an individual experienced intestinal bleeding after taking 220 mg of zinc sulfate twice daily for the treatment of acne. Furthermore, concentrations of zinc chloride greater than 20% are known to cause extensive corrosive damage to the gastrointestinal tract.

Zinc chloride is not used in dietary supplements, but poisoning can occur from accidental ingestion of household products. Adhesives, sealants, soldering fluxes, cleaning chemicals and wood finishing products all contain zinc chloride.

*
Nausea and vomiting are commonly reported side effects of zinc toxicity.
A review of 17 studies on the effectiveness of zinc supplements for treating the common cold found that zinc may reduce the duration of a cold, but adverse effects were common. In fact, 46% of study participants reported nausea.

Doses greater than 225 mg are emetic, which means that vomiting is likely and can occur quickly. In one case, severe nausea and vomiting began just 30 minutes after a single zinc dose of 570 mg.

However, vomiting can occur at lower doses as well. In one six-week study in 47 healthy people taking 150 mg of zinc per day, over half experienced nausea and vomiting. Although vomiting may help rid the body of toxic amounts of zinc, it may not be enough to prevent further complications.

If you have consumed toxic amounts of zinc, seek medical help right away.



https://www.healthline.com/nutrition/zinc-overdose-symptoms?fbclid=IwAR2hxOmv0FrHGsep6E_gatxOq7dmxmNFKb8je2AmKbJf7FHAyfEBXYnekvk#TOC_TITLE_HDR_2

*

Copper — which is vital to your health — is found in a wide range of foods, from meat to vegetables. Particularly good sources include oysters, nuts, seeds, shitake mushrooms, lobster, liver, leafy greens and dark chocolate. To avoid a deficiency, be sure to include a variety of these sources in your diet.

Zinc
Meat. Meat is an excellent source of zinc (4). …
Shellfish. Shellfish are healthy, low-calorie sources of zinc. …
Legumes. Legumes like chickpeas, lentils and beans all contain substantial amounts of zinc. …
Seeds. …
Nuts. …
Dairy. …
Eggs. …
Whole Grains.

*

Zinc poisoning occurs when there are toxic levels of zinc in the body. Zinc is commonly found in paints, metals, cleaners, solvents, and other construction materials. Other common materials and products containing zinc include rubber, varnish, dyes, and rust-proofing agents.

You can also develop zinc poisoning through overconsumption of zinc supplements.

https://www.healthgrades.com/right-care/food-nutrition-and-diet/zinc-poisoning