The novel coronavirus, which causes the disease COVID-19, has been classified as a pandemic by the World Health Organization after it spread worldwide — with major hotspots in China, Iran and Italy.    Doctors and health officials are urging people to practise social distancing, and governments worldwide are limiting large gatherings in order to limit the spread of the disease.

*
CANADA
As COVID-19 continues to affect more Canadians, many parents are not just worried about themselves — but also their children.   In Ontario, there are 17 new COVID-19 cases, including a baby boy. Health officials said the baby is under the age of one and is listed as having contracted the coronavirus through close contact.
A source within the Alberta government confirmed to Global News that a child in Calgary has also been confirmed positive for the virus, too.   As of March 12, there are 140 confirmed cases of COVID-19 — the illness caused by the novel coronavirus — in Canada, according to Health Canada and provincial health officials.
A recent report published in JAMA Network said that coronavirus cases in children "have been rare" and the median age of patients is between 49 and 56 years of age.
Another recent study in the New England Journal of Medicine looked at 425 patients with coronavirus and found no cases in children under the age of 15.
Two children in Canada have coronavirus: How the pandemic affects kids
*
MAP
*
As of March 12, 2020 at 21:26 GMT, there have been 1603 confirmed cases and 40 deaths due to coronavirus COVID-19 in the United States.
https://www.worldometers.info/coronavirus/usa-coronavirus/
*
5 March 2020
Recent outbreaks of coronavirus are not slowing down, and one doctor from the Tampa Bay area tells 8 On Your Side that COVID-19 will "probably" spike up again next fall.  Dr. Jacquelyn B. Cawley is the vice president of ambulatory care and clinical integration at BayCare Health System. She answered viewer questions live on WFLA Now Thursday morning.   One viewer asked when Dr. Cawley thought there might be a cure for COVID-19. The doctor believes it will probably take about a year.
Tampa Bay doctor: Coronavirus could 'spike up again' next fall with cold and flu season
*
TERMS TO KNOW:
Presumptive Positive: A Presumptive Positive is when a state health lab has a positive test without CDC confirmation.
Confirmed: A Confirmed status is given when the Presumptive Positive sample is then confirmed by the CDC.
Repatriated: A Repatriated case is when the United States Department of State officially coordinates the return of a Florida resident to the United States, and those persons are isolated at a federally designated site until healthy.
Quarantine: Restricting movement of healthy people who may have been exposed to an infection to see if they become ill.
Isolation: Separating sick people from healthy people to prevent spread of disease.
Pandemic: An outbreak of a disease that occurs over a wide geographic area and affects an exceptionally high proportion of the population.
*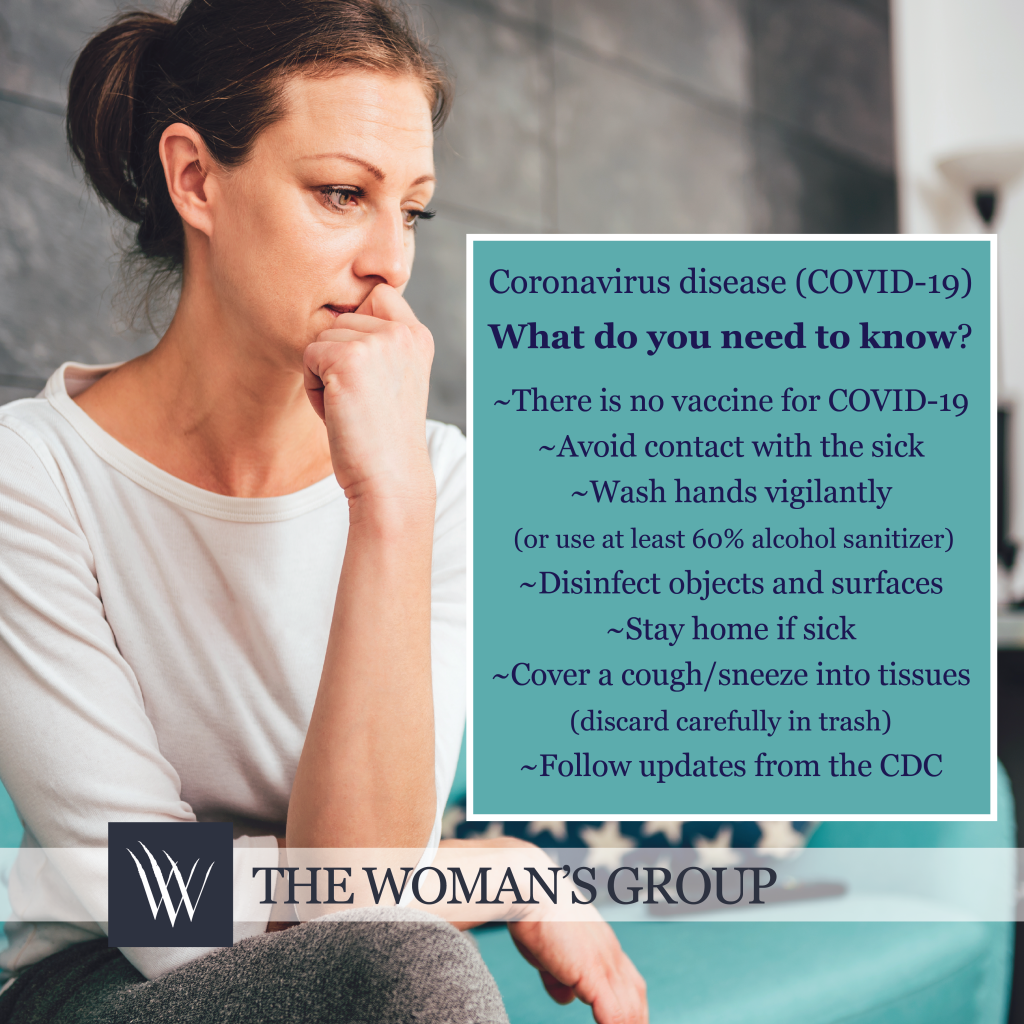 COVID-19 can spread from person to person through small droplets from the nose or mouth, including when an individual coughs or sneezes. These droplets may land on objects and surfaces. Other people may contract COVID-19 by touching these objects or surfaces, then touching their eyes, nose or mouth.
Symptoms of COVID-19 are fever, cough and shortness of breath. Symptoms may appear in as few as two days or as many as 14 days following exposure. Most people recover from COVID-19 without needing special treatment. The elderly and those with underlying medical problems like high blood pressure, heart problems and diabetes, are more likely to develop serious illness.
There is currently no vaccine to prevent COVID-19.
The best way to prevent illness is to avoid being exposed to the virus. The Department recommends everyday preventive actions to help stop the spread of respiratory diseases, including:
Avoiding close contact with people who are sick;
Staying home when you are sick and avoiding contact with persons in poor health;
Avoiding touching your eyes, nose and mouth with unwashed hands;
Covering your cough or sneeze with a tissue, then disposing of the tissue;
Washing your hands often with soap and water for at least 20 seconds, especially after going to the bathroom, before eating, after blowing your nose, coughing or sneezing;
If soap and water are not readily available, use an alcohol-based hand sanitizer with at least 60% alcohol. Always wash hands with soap and water if hands are visibly dirty; and
Cleaning and disinfecting frequently touched objects and surfaces using a regular household cleaning spray or wipe.
https://www.abcactionnews.com/news/national/coronavirus/coronavirus-in-florida-covid-19-cases-locations-and-updates-across-the-sunshine-state
*
*
DOH identified the following cases:
68-year old man tested positive in Nassau County
68-year old female Georgia resident who is currently in Alachua County, Florida
73-year old man tested positive in Collier County
68-year-old woman tested positive in Collier County
64-year old woman tested positive in Collier County
67-year old man tested positive in Pinellas County
64-year old man tested positive in Pinellas County
46-year old man tested positive in Pasco County
DOH said all eight patients are isolated and will continue to stay isolated "until cleared by public health officials. Seven of the eight cases were travel-related, according to DOH
https://www.abcactionnews.com/news/national/coronavirus/coronavirus-in-florida-covid-19-cases-locations-and-updates-across-the-sunshine-state
*
Jack Evans reported
LAND O' LAKES — Gene DellaSala said the man who visited his home on Feb. 28 didn't look sick.
DellaSala, 46, runs Audioholics.com, a long-running audio-visual industry publication. His visitor, who DellaSala said is 70, had just come from a trade show in Tampa and wanted to check out some new speakers DellaSala had acquired. The two sat next to each other and listened.
It was an unremarkable visit until stomach cramps and diarrhea hit DellaSala a few days later. Then he woke up exhausted, as if he hadn't slept. He got body chills, pain in his ears and throat. A cough came on, and his chest tightened. And on Monday, a friend of his visitor called to say the 70-year-old had been hospitalized in Louisville, Ky., with coronavirus — and that the septuagenarian had traveled to China weeks earlier.
After a hospital visit Monday night, DellaSala was diagnosed Tuesday, becoming the first coronavirus patient in Pasco County. And though the Florida Department of Health said that the lone Pasco County case was "travel-related," DellaSala said he hasn't traveled recently.
"That's not true at all," he said. "I think they misunderstood."
DellaSala publicly identified himself as the Pasco patient in a post on the Audioholics Facebook page early Wednesday morning and spoke to a Tampa Bay Times reporter.
He'd been sick for several days by the time he got the call about the Louisville patient, he said. Some days he felt awful, but one day he felt well enough to go to the gym and figured he'd kicked whatever he'd had. When it came back, he thought it may have been the flu or pneumonia.
After learning he'd been in contact with someone who'd been diagnosed with coronavirus, he called the health department, who got in touch with his doctor in the AdventHealth Medical Group. He went to AdventHealth Wesley Chapel, where he said he had his throat and nose swabbed twice and was cleared of the flu and pneumonia. Between leaving there early Tuesday morning and getting a diagnosis later that day, he said his fever rose to 102 degrees. (DellaSala provided the Times with documents showing he was discharged from the hospital early Tuesday morning.)
Health officials told DellaSala to self-quarantine at home, he said. His wife and two children have been told to stay at home, too, and DellaSala said he's sleeping in a separate bed and wearing a mask when he's around them. He said he's been told that he can't leave until he's cleared of the virus, save for trips every three or four days to the parking lot of a local health department office, where someone will meet him outside and take a new swab to test for the virus.
Living with the virus is exhausting and frustrating, he said. He can't work out. Even his usual duties for Audioholics, which he founded in 1998, drain his energy.
The virus also exacerbated his underlying medical conditions, he said. He has chronic sinusitis and chronic pain, and when he first felt sick, he figured those problems were just flaring up.
"But this was 10 times worse," he said. "My entire body felt decrepit."
The diagnosis scared him, he said. He feared passing coronavirus to others. His mother is 85 years old and lives alone. His wife doesn't have a healthy immune system. He said he provided a list of people he may have exposed to the virus to the health department, which has been "very proactive" in contacting those people.
With coronavirus spreading across Florida and the United States, he thought it also carried a stigma.
https://www.tampabay.com/news/health/2020/03/11/pasco-man-46-says-hes-countys-first-coronavirus-patient/?fbclid=IwAR2c_YemzFI3ETpUguGamKMNckuV8z3T4-9rYPKfTUnyANcqSglUl24gs5E