A Chinese spy has risked his life to defect to Australia and is now offering a trove of unprecedented inside intelligence on how China conducts its interference operations abroad.   Wang "William" Liqiang is the first Chinese operative to ever blow his cover. He has revealed the identities of China's senior military intelligence officers in Hong Kong, as well as providing details of how they fund and conduct political interference operations in Hong Kong, Taiwan and Australia.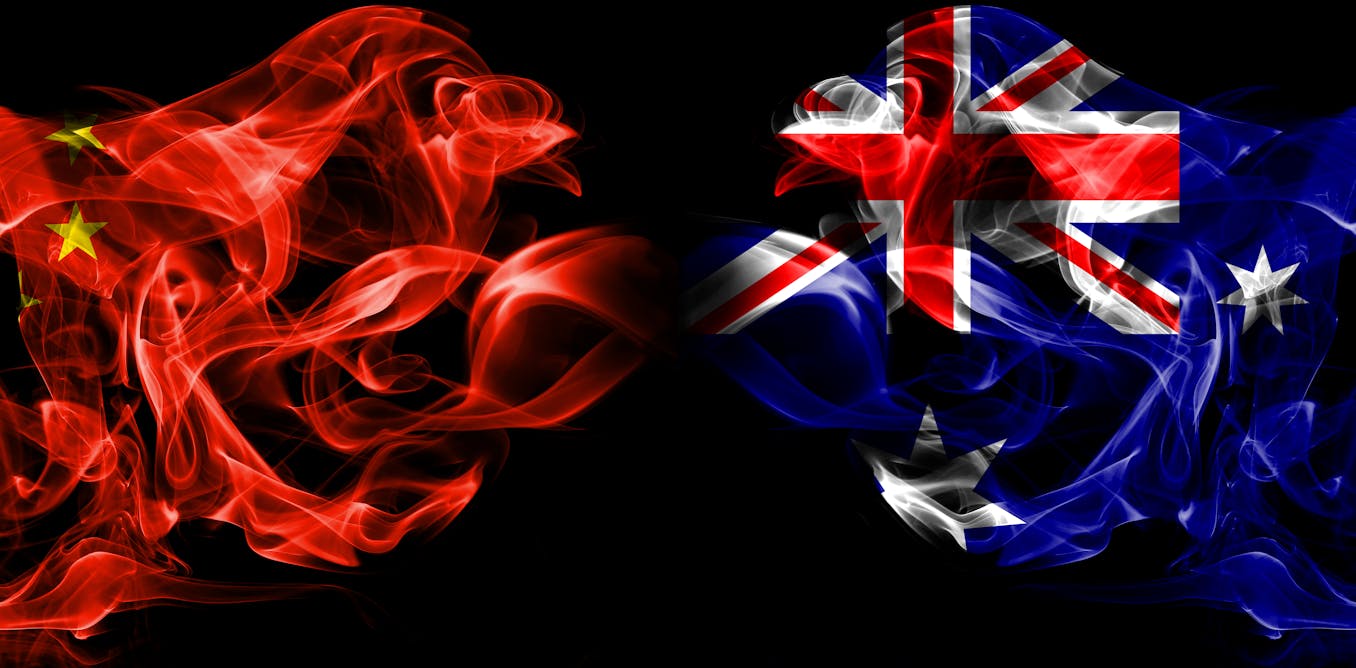 *
'The word spy didn't cross our mind'

Wang Liqiang was born to a middle-class family in Fujian, the Chinese province ringed on one side by the grand Wuyi mountains and on the other by a 180-kilometre stretch of water separating the mainland from Taiwan. His father was a regional Communist Party official who provided for his family as China's prosperity grew.

*

"Xi has treated our incumbent government as an enemy," Hsu tells The Age, The Sydney Morning Herald and 60 Minutes, adding that Taiwan is coming under "severe" pressure. Senior United States officials have long identified Chinese government interference and espionage work in Taiwan but the lack of confirmation from a Chinese government insider has allowed the Chinese Communist Party to deny it.

*

He moved to Hong Kong in 2014 and quickly realised he was not working for a normal company. Chinese website Sina describes the firm's "main direction [as] investing in the high-quality defence industry assets of both listed and unlisted [People's Republic of China] companies". But he overheard company representatives whispering about more sensitive dealings with officials.

When Wang finally twigged that advancing the aims of the Chinese Communist Party (CCP) and its military would underpin much of his work, he was unfazed. "To be honest, for a Chinese, this was attractive," he recalls. "It paid well and I also felt that I was doing things for the country. At that time, the word 'spy' didn't cross our mind … [It was] a derogatory term."

Most spies face a moment that challenges their loyalty. But rarely does it make them consider the unimaginable – risking jail or worse for renouncing their country.    For fresh-faced Chinese intelligence operative Wang "William" Liqiang, the arrival of a fake South Korean passport earlier this year triggered such a moment.   The name, date and place of birth on the passport belonged to someone else but the photo was his. His orders were to shift his attention from a covert operation to undermine Hong Kong's democracy movement and focus instead on meddling in Taiwan's 2020 elections. The ultimate aim was to topple President Tsai Ing-wen.   But staring at his own face in the false passport stirred something in Wang. After five years as a "cut-out" or "co-optee" for the Chinese military intelligence system, he realised he was at risk of losing himself. As he would later write, he was on the cusp of becoming "a person without real identity".

*

Xiang told Wang he had come to Hong Kong in 1993 to conduct intelligence work. CIIL was created under the People's Liberation Army General Staff Department to "infiltrate into Hong Kong's financial market, as well as collecting military intelligence", Wang says. Corporate records and newspaper archives reveal CIIL's close connection to Norinco, the Chinese military's main weapons company.

Xiang told Wang his most important work was "to buy other countries' weapons and steal US intelligence from them". As a result, the US had been closely monitoring him. The weapons, he said, were taken to Hong Kong. A spokesman for CIIL said Xiang did not want to answer questions from The Age, the Herald and 60 Minutes over the phone, because he had never spoken to the journalists who were calling, and when questions were emailed to  Xiang, the spokesman said Xiang would not answer because he could not verify that the email was not sent covertly by the Australian government in order to obtain intelligence.   After the story was initially published, an email response from a man called Edison Li said, "Anyone with a little common sense will know that these problems are ridiculous and untrue, and the accuser very likely did this for economic purposes. We will refer the matter to the lawyer."   Wang says that he became an important part of the operation run by Xiang. The opening paragraph of a lengthy and sworn statement Wang provided to ASIO in October pulls no punches: "I have personally been involved and participated in a series of espionage activities."   It's an extraordinary admission which comes as tension between Hong Kong and the mainland has erupted into violence. Western security sources say Wang is telling the truth.

A 'core, central agency'

Wang says Xiang's company was a front. Its real business was as a "core, central agency" of Beijing's intelligence apparatus. "It is in direct contact with the Chinese side … playing the role of communicating between the top level and lower levels … of military intelligence."

Wang was a middleman who did both intelligence and political interference work, passing orders from bosses in Beijing to operatives in Hong Kong. He claims he met with senior military figures on trips to China and that senior figures from CIIL liaised with the People's Liberation Army's General Staff Department (since renamed and restructured) and other agencies and officials. Wang says Xiang was in personal contact with the executive officer in Xi Jinping's office.

Former CIA analyst and co-author of the recently released Chinese Communist Espionage: An Intelligence Primer Peter Mattis says Wang appears to be a "cut-out" or "co-optee". "They act as adjutants to the intelligence officer, who is often building up a suite of resources to use for intelligence or political influence."

US counter-intelligence assessments say China's espionage system uses cut-outs "under a variety of covers, posing as diplomats, journalists, academics, or business people" who are "tasked with spotting, assessing, targeting, collecting, and running sources".

Wang says he was sworn to secrecy – with one exception. He could talk to the woman he was teaching to paint, Xiang's wife Qing Gong, because he claims she was part of Xiang's inner circle. As Wang grew close to Qing, he filed away details he learnt about her life. She had become intimate with the intelligence operations being undertaken in Hong Kong and Taiwan. She had also spent time as a postgraduate student at the University of South Australia. This last detail would make Wang wary about fleeing to Australia.

"This is something that I am scared of. As she studied in Australia, I don't know how many personnel there are in… [the] intelligence network."

*

"We also controlled media, like buying their ads to propagate the trend, and let them report in favour of those candidates we were supporting," says Wang. Want Want's owner Tsai Eng-meng has had "a very close relationship and cooperation with Xiang Xin," Wang says. A Financial Times article in August accusing Want Want of taking editorial direction from Beijing was dismissed by the company as "fake news".

As well as directing positive media attention towards favoured politicians, including presidential candidate Han Kuo-yu, Wang claims he helped finance grassroots political support for the opposition. "With the Kuomintang [the Chinese Nationalist Party] candidates we … gave them full support. Then we also made donations to the temples and organised those believers to tour mainland China and Hong Kong, and influence them with [the CCP-aligned] United Front propaganda. As a result, we had a huge win … and it was a glorious record," Wang says.
https://www.theage.com.au/national/the-moment-a-chinese-spy-decided-to-defect-to-australia-20191122-p53d0x.html

*

November 2019 – Mr Wang has taken his material to Australia's counter-espionage agency, ASIO, and is seeking political asylum – potentially opening another front in Australia's challenging bilateral relationship with China.   A sworn statement Mr Wang provided ASIO in October states: "I have personally been involved and participated in a series of espionage activities". He faces certain detention and possible execution if he returns to China.   Mr Wang is currently at an undisclosed location in Sydney on a tourist visa and seeking urgent protection from the Australian government – a plea he says he has passed on in multiple meetings with ASIO.   In interviews with The Age, The Sydney Morning Herald and 60 Minutes, he has revealed in granular detail how Beijing covertly controls listed companies to fund intelligence operations, including the surveillance and profiling of dissidents and the co-opting of media organisations.

https://www.smh.com.au/national/defecting-chinese-spy-offers-information-trove-to-australian-government-20191122-p53d1l.html

*

Not since the Petrov affair in 1954, when a KGB officer sought asylum in Australia with details of Soviet spying activities, has a case been as potentially significant for Australian security as that of Wang Liqiang, the man who purports to be a Chinese spy.

We are using the word "potentially" in the Wang case because his accounts of Chinese espionage activities in Hong Kong, Taiwan and Australia need to be fully assessed before a more complete judgment is made about the veracity of his claims.

Nine Newspaper journalists have conducted due diligence on the Wang case over some months and concluded publication is justified. But gaps remain in the defector's narrative.

These include the reasonable question of how a young man with a fine arts degree and a skimpy background allegedly in Chinese intelligence has suddenly come forward with a cache of information that sheds light on nefarious activities.

Vladimir Petrov was a long-serving KGB colonel inured in that organisation's dark arts. By his own claims, Wang was an errand boy for Chinese front companies seeking to extend Beijing's influence in Hong Kong and Taiwan by covert means.

His account of his activities, including his participation in the rendition of a Hong Kong bookseller to the mainland, needs to be tested further.

In Hong Kong, doubts are being cast on Wang's claims.

If we use the Petrov defection as an historical benchmark for what is happening now, the essential difference is that back in 1954, at the height of the Cold War, the former Soviet Union was not a dominant player in the Asia-Pacific, nor was it a significant Australian trading partner.

Cold War tensions with the Soviet Union seemed far away. The Chinese were locked in behind a bamboo curtain from which they would not emerge for a quarter of a century.

Australia's own attitudes to Asia, insofar as people were paying attention, were conditioned by experiences of the "forgotten war" in Korea and the Malayan "emergency".

The phrase "domino theory" – the idea that communism in one country would spread to make communist governments in other countries – had barely entered the public discourse.

Fast forward to now. China is a surging influence in the region. It is Australia's dominant trading partner.

These factors vastly complicate Canberra's response to Wang's defection.

Not in dispute is China's willingness to resort to clandestine and ruthless means to advance its interests in the region and in Australia itself. Attempts to "buy off" Australian politicians to encourage a sympathetic view of China's ambitions is merely one part of the story.

As was the case in the 1950s at the time of the Petrov defection – amid concerns about communist influence in Australian politics – the atmosphere now is conducive to threat scenarios involving a foreign power.

China hysteria is not absent from the public discourse.

Whether the Wang defection comes to be regarded as a bad pivotal moment in Australia-China relations with lingering consequences remains to be seen.

But just as at the time of the Petrov affair when security agencies emerged as key players in conservative attempts to pin a communist tail on a Labor donkey, Australia's security establishment is asserting itself as it has not done for years.

In 2019, the so-called security establishment extends far beyond a narrow band of government agencies like the Australian Security Intelligence Organisation (ASIO) that engineered Petrov's defection.

It now includes a panoply of think-tanks heavily invested in "threat scenarios". These voices feed into media that are, understandably, receptive to alarmist scenarios.

Whether you believe this contributes to a better understanding of the challenges involved in dealing with Chinese ruthlessness in advancing its interests is a matter of opinion.

In any case, Australian governments of all political stripes are now obliged to manage real-world and real-time threats to Australian security from a country that appears to have little regard for a so-called "rules-based international order".

If there is a rule of thumb in dealing with China, based on my own experience as a correspondent there for nearly a decade, it is that Beijing will seek to get away with whatever it can in pursuit of what it considers to be in its own interests.

Prime Minister Scott Morrison's response to the Wang defection has been proportionate.

Morrison described allegations Beijing is seeking to infiltrate Australian representative bodies, including parliament itself, as "deeply disturbing and troubling".

If this attempted interference is proved – if it is indeed provable – this would rise to the level of an unacceptable attempt to subvert Australia's democratic processes.

In the meantime, the political class, including the media, needs to hasten slowly in its assessments of the merits of claims and counter-claims about Chinese influence. The national interest will not be served by overreacting.

https://theconversation.com/chinese-spy-case-may-be-the-greatest-challenge-to-australian-security-since-petrov-but-caution-is-needed-127790
*
A self-confessed Chinese spy who bravely outed himself on 60 Minutes has been making headlines around the world ever since.