There are, on average, 62,000 fires in Australia every year. Only a very small number strike far from populated areas and satellite studies tell us that lightning is responsible for only 13 per cent. Not so the current fires threatening to engulf Queensland and NSW. There were no lightning strikes on most of the days when the fires first started in September. Although there have been since, these fires – joining up to create a new form of mega-fire – are almost all man-made.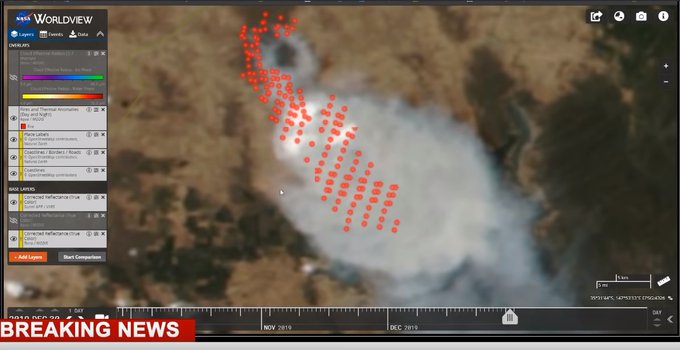 *
A 2015 satellite analysis of 113,000 fires from 1997-2009 confirmed what we had known for some time – 40 per cent of fires are deliberately lit, another 47 per cent accidental. This generally matches previous data published a decade earlier that about half of all fires were suspected or deliberate arson, and 37 per cent accidental. Combined, they reach the same conclusion: 87 per cent are man-made.

Whereas the first three groups can be helped and stopped, the last is more problematic. These children are more likely to continue lighting fires for a lifetime, emerging as psychopaths in adulthood. This tends to match the finding that only 10 per cent of convicted arsonists will go on to light fires again after prison. They are the recidivists, more fascinated by fire, more prone to giving in to dangerous urges when in crisis, more impulsive, less empathic – the hallmarks of a psychopath.

Some research suggests only a very small percentage of arsonists are ever caught, which has several implications.
One is that we have a biased profile of who they really are. Whereas the children and the dopey get caught, the more cunning would be less represented in our samples. More ominous, many more than 10,000 arsonists might be active.

One of the few prospective studies of almost 3000 fire lighters in South Australia alone found as many as 14 per cent of people in a community sample lit fires. This level is much higher than actual convictions would suggest. Further to this, community sampling suggests females represent 20 per cent of those fire lighters, even though convictions of females are only half this figure. If this trend continues into adulthood, it suggests we have a biased view of the typical arsonist to begin with.

https://www.smh.com.au/national/arson-mischief-and-recklessness-87-per-cent-of-fires-are-man-made-20191117-p53bcl.html
*
ARSON !
*
IT'S TO LATE TO LEAVE TRAPPED #WEATHER WARFARE LIVE !!
*
November 2019
Hundreds evacuated in QLD, Hunt for NSW arsonist | Nine News Australia
*
2018
As the 10th anniversary of the Black Saturday fires approaches and the nation braces for another devastating bushfire season, Australian Story examines the fatal Churchill blaze and the investigation that led police to the enigmatic arsonist, Brendan Sokaluk. Featuring never-before-seen police interview footage of Sokaluk, this episode asks what we can learn from the events of that day and how we can use this case to identify potential arsonists in the future.
*
2019
We're about to enter a very strange place indeed. We're going inside the twisted mind of a firebug. A man who gets his kicks lighting bushfires. For the first time, you'll see and hear one of Australia's worst serial arsonists try to justify his crimes. Try to explain the summer of terror that prompted one of our biggest police manhunts. Like us, you'll be astounded by how matter-of-fact he is. Just couldn't give a damn about human life, or the misery he was inflicting. And, of course, he's not alone, there are dozens, maybe hundreds more, like him out there. That's right, he's out there. Out of jail, on the loose (2008).
*
June 2019
At the height of the worst wildfire season in a decade, Kate Humble and Simon Reeve travel to New South Wales, Australia to discover how the 70,000-strong Rural Firefighting Service contend with as many as 100 fires a day.
*
11 November 2019
Smoke from Australia bushfires seen from space
*
Unobscured by smoke, aerial footage taken with a thermal aerial video at Mallacoota on 31 December, at around 11pm shows the extent of the bushfire front in the East Gippsland area. The deadly fires have burnt through more than 766,000 hectares across Victoria. There are 47 fires currently going statewide, mostly in East Gippsland
* *
Bushfires raging across Australia have burned more than 12 million acres—an area approximately the size of the U.S. states of Vermont and New Hampshire combined. The smoke from the blazes in the southwest of the country is visible from space, and it is spreading so far that it is causing haze in New Zealand more 1,000 miles away.
Australia fires – State of Disaster
*
Fires are consuming huge swathes of Australia and conditions are expected to worsen. The situation is attracting global interest, and reporting has been extensive.