Kyk gerus hierna – al die steenkooltrokke agter die engine, is oop al vir jare, ook in wind, weer en selfs sneeu… stoomtreine.     Ons dit in Suid-Afrika ook gebruik en alles steenkool – ook in reen en koue.   Stoom engines ook oorsee en Rusland.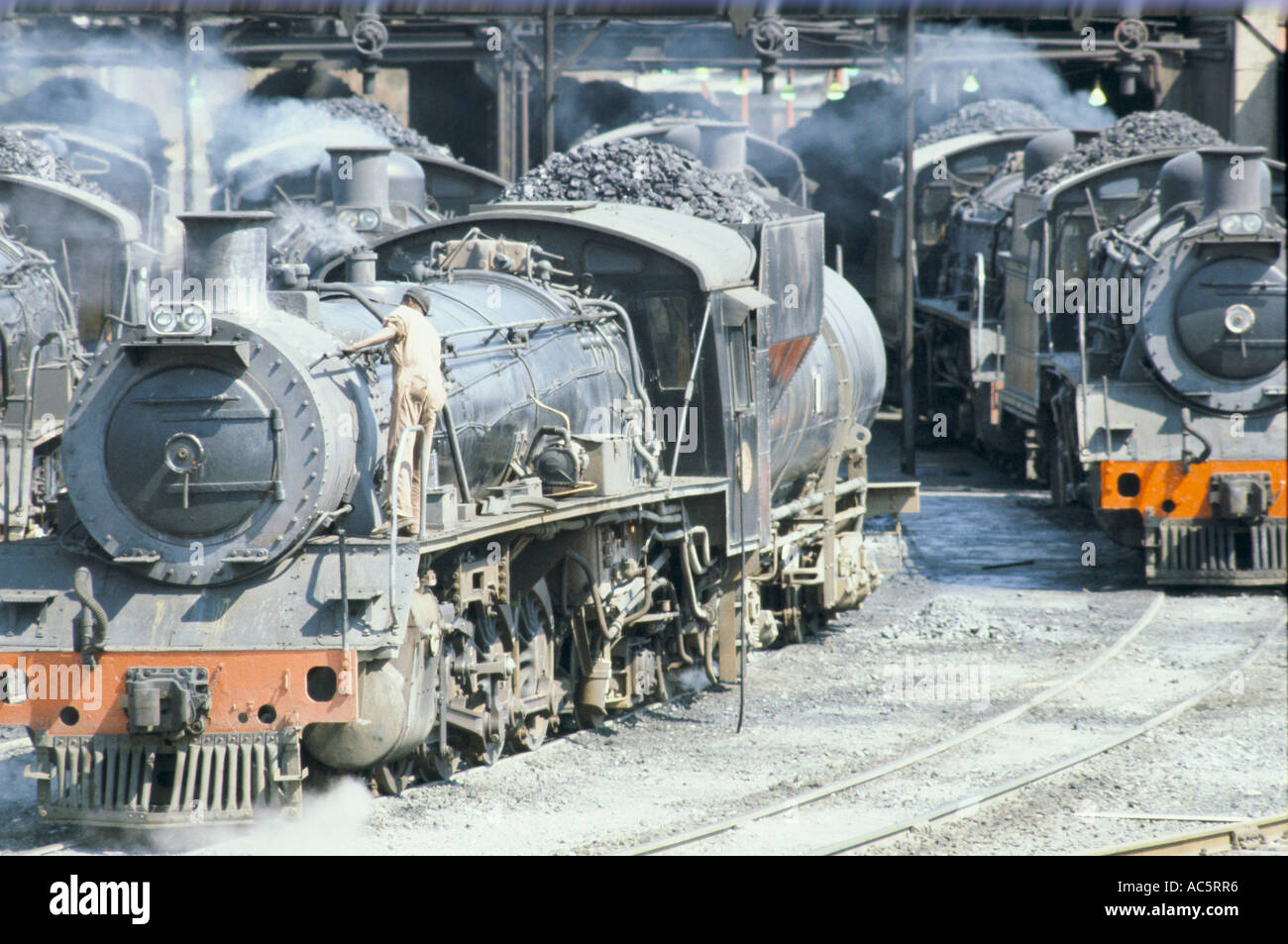 *
Steenkool – Coal – steam trains
*
Union of South Africa
*
KRUGERSDORP
*
RED DEVIL (RESTORATION)
In the last episode of the Restoration series, the day we all have been waiting for has finally arrived. The mighty Red Devil makes its return to the rails after being in storage for almost fifteen years. The restoration crew do final checks and adjustments, including setting the safety valves, reverser and attending to a number of steam leaks. Once the roadworthy is complete the locomotive departs for its journey back to Cape Town. Western Cape, South Africa.
South African Class 26, No 3450 affectionately known as the Red Devil originally started life as a standard class 25 Non-condenser built by Henschel in 1953, works number 28769. The class initially suffered a number of teething problems with their connecting rod bearings and valve gear. This lead to a redesign of the cross-heads and the fitment of larger bearings from other manufacturers.
*
OTHER COUNTRIES … AND STEAM / COAL
Watch this engine
Steam Engine at 2009 Traction Engine Rally Pickering
*
Pere Marquette 1225 leads the North Pole Express through the snow! Ride along and listen to the sounds of locomotive in action! Watch closely at 7:35 as a herd of Deer become startled by the train and begin pacing the locomotive.
https://www.youtube.com/watch?v=Ec1pwCHrm-8 *
Am 16. Oktober 2010 beförderte die 50 3616 der Sächsischer Eisenbahnfreunde aus Schwarzenberg einen mit alten Militärfahzeugen beladenen Zug von Schwarzenberg nach Annaberg-Buchholz über das Markersbacher Viadukt.
https://www.youtube.com/watch?v=AchAsfv632E *
Steam locomotive stuck on a hill heading to Hauzenberg on 12.5.2001
*
Der Kieszug 2014 Zu sehen ist der Zug bei der Abfahrt in Bad Salzungen, Oberrohn und Marksuhl.
*
*
Паровозы в Щербинке 2013