What is Acqua Alta?    Water reached 1.87 m height. Worse damages on record since the flooding of 1966.  The flooding in #Venice was due to #acqualta which means high water & is the term used in Veneto for the exceptional tide peaks that occur periodically in the N Adriatic Sea. It is very common in November.    Veneto:  Vèneto [ˈvɛneto] or Venetia is one of the 20 regions of Italy.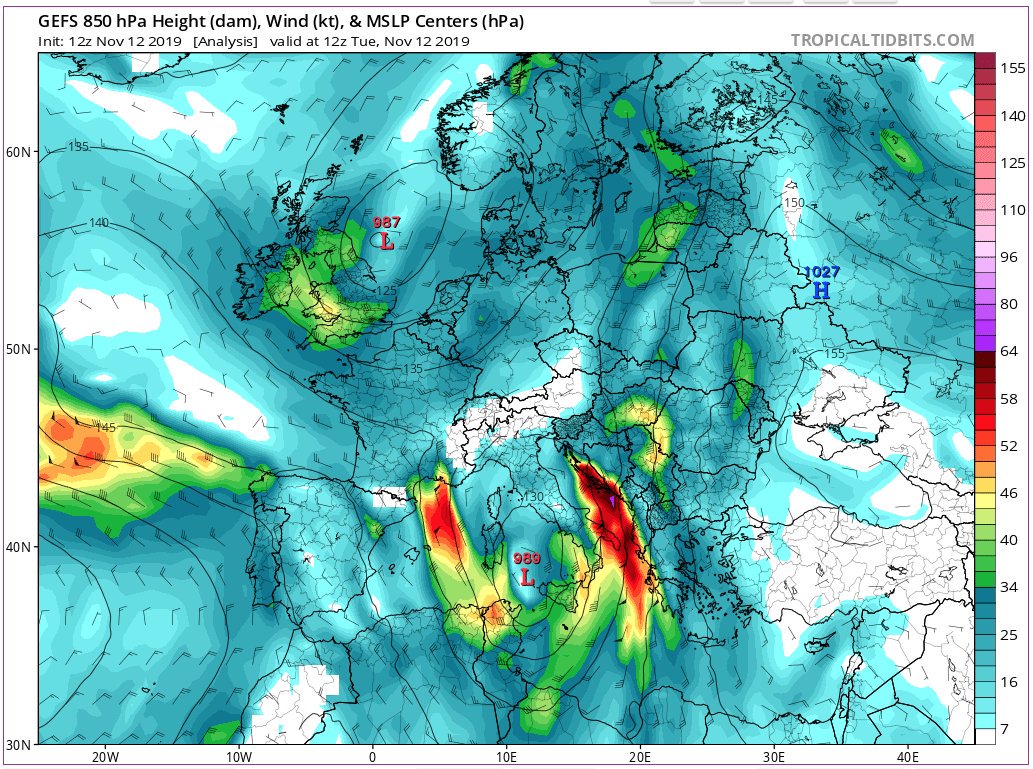 Veneto is a northeastern Italian region stretching from the Dolomite Mountains to the Adriatic Sea. Venice, its regional capital, is famed for its canals, Gothic architecture and Carnival celebrations. Veneto was part of the powerful Venetian Republic for more than 1,000 years, between the 7th and 18th centuries. Near alpine Lake Garda, medieval Verona is known as the setting of Shakespeare's "Romeo & Juliet."
*
History – Republic of Venice (Repubblica di Venezia)
Venice – Venesie – VENEZIA

*

And this is November 2019

The worst flooding in Venice in more than 50 years prompted calls Wednesday to better protect the historic city from rising sea levels as officials calculated hundreds of millions of euros in damages.

Water levels reached 187 centimeters (74 inches) Tuesday, the second-highest level ever recorded in the city and 7 centimeters (2 ½ inches) less than the historic 1966 flood. Another wave of exceptionally high water followed Wednesday.

"Venice is on its knees,'' Mayor Luigi Brugnaro said on Twitter. "St. Mark's Basilica has sustained serious damage, like the entire city and its islands."

Tourists floated suitcases through St. Mark's Square, where officials removed walkways to prevent them from floating away. The water was so high that nothing less than thigh-high boots afforded protection. Water poured through wooden boards that shop and hotel owners have previously placed in front of doors to hold back water during flooding. Tourists staying on the ground floor of hotels were forced to move to upper floors overnight.


"I have often seen St. Mark's Square covered with water,'' Venice's patriarch, Monsignor Francesco Moraglia, told reporters. "Yesterday there were waves that seemed to be the seashore."

Brugnaro said damage would reach hundreds of millions of euros, and he called on Rome to declare a state of emergency. "We are not just talking about calculating the damages, but of the very future of the city'' Brugnaro told reporters. "Because the population drain also is a result of this." Premier Giuseppe Conte was due to visit the city later Wednesday.

https://time.com/5726625/venice-flood-sea-level-damage/

*
Piazza San Marco – Venezia – 2019 acqua alta – 130 cm
*
19 NOVEMBER 2013
Acqua Alta a Venezia il 19 nov.2013. Quando le strade (le calli) e campi diventano come canali e si gira con gli stivali, tra suggestivi scorci scenici, bisogna andar in una delle ultime Librerie veneziane, originale al massimo: la "Libreria Acqua Alta" in Calle Longa S.M.Farmosa al n°5176. Se per voi Venezia è ancora un labirinto telefonate a Luigi Frizzo 041 2960841 cell. 3406800704 dalla Libreria riceverete ulteriori informazioni per arrivare a questa Meraviglia veneziana. Da non perdere la vera gondola tra i libri in acqua e la scala di libri in corte. Video di Leonardo Orlandi – Cinit
*
1 NOVEMBER 2018
Venezia acqua alta 1.56 ottobre 2018 e' una passeggiata di andata e ritorno al lavoro con un'acqua alta straordinaria, a partire da Piazzale Roma fino al centro, dove si notano che non ci sono passerelle perche' l'acqua supera i 1 metro e 30 cm, e di come i poveri negozianti faticano per pompare fuori l'acqua, alla fine del video si vede il mio mesto ritorno a casa che e' durato circa un'ora. Spero che questo video vi piaccia e ditemi cosa ne pensate grazie. Venice underwater, exceptional venice flood , high tide 1m57 and such problems . a trip around the flooding.
*