This is the very same road that South Africa follows – when there are no more farmers and no food for anyone – no shop and no food.    There are no differences between us and Zimbabwe.   Also for us, we are still living in this chaos and country –  the Afrikaner and Boer (whites).   We are also living between others and are included in this and also the millions of immigrants,  who walk across our borders into our country and come and try and make a living here.   We also have drought in our country and people that don't know that, are blind.   We have that for years now, in different areas.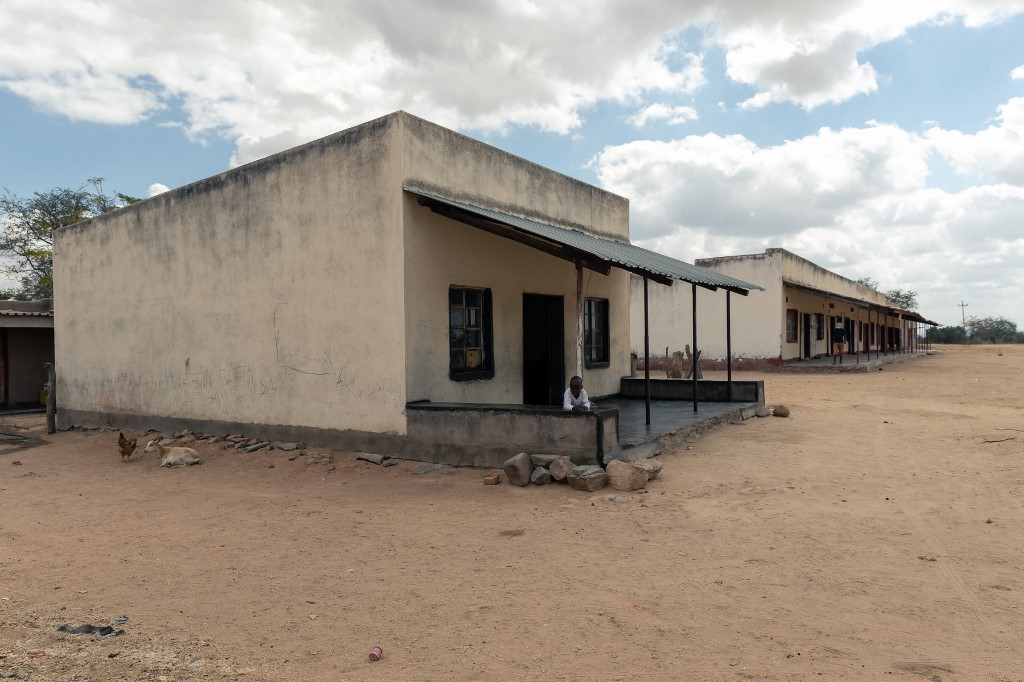 How long has it been pleaded to our people (Afrikaners and Boers) to acquire areas of our own as investigated and determined by the Volkstaatraad, to get our independence.   We also have rights, but we do not use it.   We must only blame ourselves at the end.        Furthermore, it is a fact that ethnic peoples continue to live in their old homelands, reserves or crown areas – more than 30 million of them under Trustlands, landclaims and CPA's.    Read Hansards or drive around and see for yourself.
The (50-60) millions of immigrants, north of our borders and other eastern countries,  enter our country illegally and everyone wants free services, homes, food, medical care, schools while crime rules the country.    It is not our fault, but we must take notice of this realities around us.
Most of those immigrants can be seen in metro areas, where they are even included in the metro municipal areas.   It is not only immigrants who practice crime, the citizens of the country are sometimes together and also caused a lot of chaos and radical revolutionary problems.  It is ongoing since 1950 and after 1994 it is just never ended.   Some political leaders are behind it all, to create this revolution and chaos.
After all, it has been the ANC-EFF-DA's plans from day one to destroy or burn everything with every protest marches.  It is stipulated in their own policies to take over the land with what they are busy with.    They made the country total ungovernable.   B-BBEE and expropriation is part of that.
If students do not find their way of free education, schools and universities go through a lot of burning. Thus, the government earns a huge income from the crime, without raising a finger. Not only is it 15% VAT, but also insurance and medical claims.
It is impossible that all structures and especially our farmers, the terrorists brutally batttacked and be exterminated, other farmers and people of us, just leave the country for safety reasons.   The attacks to the old and younger ones, are  to create fear.  It is going to be the same in South Africa, where corruption, crime, murder and famine have been repeatedly voted on. The symptoms in South Africa are identical then Zimbabwe.   The hate is there every day.
This sad post and photo of Zimbabwe is not just a drought.   Who killed or chased their own country's farmers away? –  they wanted them out.   What happened in 20 years?  They do have no food today, that was what they wanted and should not complain. They kept Mugabe, in control of their elections.
*
LOOTING IN ZIMBABWE – EMPTY BUILDINGS –
Bulawayo businesses – 7 June 2019
Bulawayo businesses reel as govt dithers over reconstruction loans
*
Dit is die pad waar Suid-Afrika binnekort gaan opeindig, wanneer daar geen boere meer oor is en geen voedsel vir niemand op enige winkelrak nie.  Ook nie vir die Afrikaner en Boer (blankes) nie.   Daar gaan tye kom dat winkels nie hul deure gaan oopmaak nie omdat daar geen voedsel gaan wees nie, nes in Zimbabwe.
Die realiteit en die ergste scenario is, ons volk word hierby ingesluit en ook die miljoene wat oor ons grense loop en hier kom plak en hulle gaan almal honger wees.   Hoe lank word daar al gepleit en gesoebat dat ons gebiede van ons eie verkry soos bepaal is deur die Volkstaatraad ?  Mens kan 'n perd tot by die water bring, maar niemand kan gedwing word om te drink nie.   Sodat  ons nader aan mekaar moet bly om mekaar meer steun kan gee.   Nie net vir voedseltekorte nie, maar ook vir beveiliging.
Dink vir een oomblik, daar word nou gestem vir 'n multi-kultuur party, dat daardie party in soveel droogte en hongersnoodtyd hul deure gaan oopmaak indien hulle ooit beskikbaar gaan wees.  Dink maar weer hoe ander Afrika leiers dit hanteer.     Sal daar op enige leier staatgemaak kan word – twyfel erg of daar wel so iemand gaan bestaan met die baie chaos rondom ons.     Daar gaan nie meer t-hempies uitgedeel word as daar niks is nie en nog minder kospakkies of "sassa".
Daar gaan nie meer munisipale dienste of 'n Eskom of internet wees nie.   Die riemtelegram en kommunkasie gaan swak wees as daar geen meganismes in plek is om mekaar as volk te ondersteun nie.
Multi-kultuurpartye gaan of hul hande vol hê weens voedseltekorte of andersinds sal hul eenvoudig landuit vertrek en daar hul eie heil uitwerk.    Waar het Mugabi sy mediese sorg gekry, nie in sy land nie, want daar was nie veel oor nie.  Dis wat gaan gebeur.
Dit is 'n feit dat etniese volke steeds in hul ou tuislande, reservate of kroongebiede bly – meer as 30 miljoen.  Miljoene noord van ons grense kom onwettig ons land binne en almal verlang gratis dienste, huise, voedsel, mediese sorg, skole terwyl misdaad die land oorneem.   Heelwat is te sien in metro gebiede, waar hulle selfs opgeneem word in die metro gebiede.   Dis nie net immigrante wat misdaad beoefen nie, die burgers in die land is saam en veroorsaak ook heelwat chaos en radikale rewolusie.   Die rooi rewolusie wat malema so baie van praat asook die miljoene ondersteuners se preident.
Immers is dit die hele ANC-EFF-DA se planne van dag een af gewees om met elke protesoptog alles te kan vernietig of af te brand.   As studente nie hul sin kry nie, loop skole en universiteite deur.   So verdien die regering 'n stywe inkomste vanaf die misdaad, sonder om 'n vinger te lig.   Nie net is dit 15% VAT nie, maar ook versekeringseise.
Dit is onmoontlik dat alle strukture en veral ons boere wat so uitgewis word, ander wat weens veiligheid die land verlaat, die pas kan volhou.    Hierdie treurige berig en foto is nie net droogte se skuld nie.  Wie het die land se boere vermoor of weggejaag – die mense wat nou nie meer voedsel het nie moenie kla nie, dis wat hulle wou gehad het.   Hulle het Mugabe in beheer gehou met hul verkiesings. Dit gaan in Suid-Afrika identies dieselfde, waar daar herhaaldelik vir korrupsie, misdaad, moorde en hongersnood gestem word.   Die simptome in Suid-Afrika is identies dan Zimbabwe.
*
ZIMBABWE AND ITS HUNGER PEOPLE
During the morning it is only the children that get  porridge,and everyone skips lunch.   Family in Eastern Zimbabwe, the Buchera district has been forced to scale down daily meals, some just a portion of vegetables and sadza, a maize meal porridge.   Children collected wild fruit during the day.    Vegetables been harvested from the communal village garden.   Some days the adults don't  eat to make sure the children have some food.
The former regional breadbasket is in the throes of its worst economic crisis in a decade with inflation estimated to be over 900 percent.    Zimbabwe is experiencing one of the worst droughts in history, blamed on the effects of the El Nino weather cycle.   Because of the combined effect of drought and an ailing economy, more than 5 million rural Zimbabweans, nearly a third of the population, are going to face food shortages before the next harvest in 2020.    The estimated  2.2 million people in towns and cities are struggling to feed themselves.
The United Nations extended its appeal for aid during August — from $234 million in February to $331 million to feed the combined total of over seven million Zimbabweans, roughly half the country's population.      The one area, Buhera is home to around 300,000 people and experiences dry spells even during good rainy seasons. It is one of the areas hardest hit by the drought.    The same area was hit by Cyclone Idai which devastated Mozambique and parts of eastern Zimbabwe earlier this year.
The Kufakunesu family and neighbouring villagers  have boreholes to draw water for drinking, washing and watering the garden — but the water is drying up due to the heat and scanty rain.   The UN's World Food Programme has been handing out food parcels – cooking oil and porridge for children under fives – and US$8 in cash per month for every family member. But the payouts are only restricted to the so-called lean months.
At Joni, a neighbouring village, 49-year-old Fungai Mugombe,  a mother of seven, used the money set up a simple wire mesh making project.    "People buy the mesh wire for fencing, and we make a small profit. I sometimes exchange the fences with food," Mugombe said outside a cluster of huts where a red bougainvillea adds colour to a bleak dusty landscape.
District administrator, Freeman Mavhiza, said the government was providing villagers with irrigation facilities and seed for drought resistant crops such as millet and sorghum.    President Emmerson Mnangagwa also said the government had budgeted $120 million for the production of "strategic crops, such as maize, soya beans and cotton".
https://citizen.co.za/news/news-africa/2187632/families-survive-on-one-meal-in-drought-hit-zimbabwe/?fbclid=IwAR1maxDnvnwQjURIMz2oWp6YQNRzcvTvM0Ipem1jsOf9zd4XjaZGxGgQRSE
*
We found that businesses are struggling to operate after the currency change – and that many have closed up shop.
Zimbabwe adopted the Zimbabwean dollar, and banned the use of the US dollar and the rand, at the end of June.
We went shopping in Bulawayo to see what impact the currency change has had.
We found widespread price confusion, many closed outlets and early-morning buying of basics as shoppers worry that their money will lose value during the day.
https://www.businessinsider.co.za/zimbabwe-zimbabwean-dollar-us-dollar-expelled-daily-shopping-2019-7
There were also widespread shortages in basic commodities: