A Jeep Wrangler had it's Front bumper and it's bonnet ripped apart by a tyre which was rolling out of nowhere  in the 287 highway.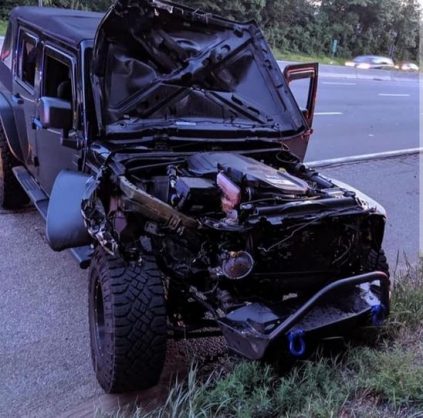 The tyre rolled along the right lane of the highway into on coming where it collided with the Wrangler.
The driver was okay but the Wrangler was badly hit – USA
https://citizen.co.za/news/south-africa/accidents/2160259/video-watch-as-tyre-collides-with-wrangler-on-287-in-the-usa/
VIDEO: Watch as tyre collides with Wrangler on 287 in the USA.
https://www.youtube.com/watch?v=MXIRGRYelWg