Donald Trump became the first sitting American leader to set foot in North Korea, briefly crossing the border in the Demilitarized Zone after shaking hands with Kim Jong Un.   Trump on Saturday invited Kim via Twitter to see him in the zone separating North Korea and South Korea, and he agreed. The U.S. president took a short walk over the demarcation line on Sunday before crossing back into South Korea along with Kim for a meeting.     Kim shakes hands with Trump north of the Military Demarcation Line. Trump took a short walk into North Korea before crossing back into South Korea.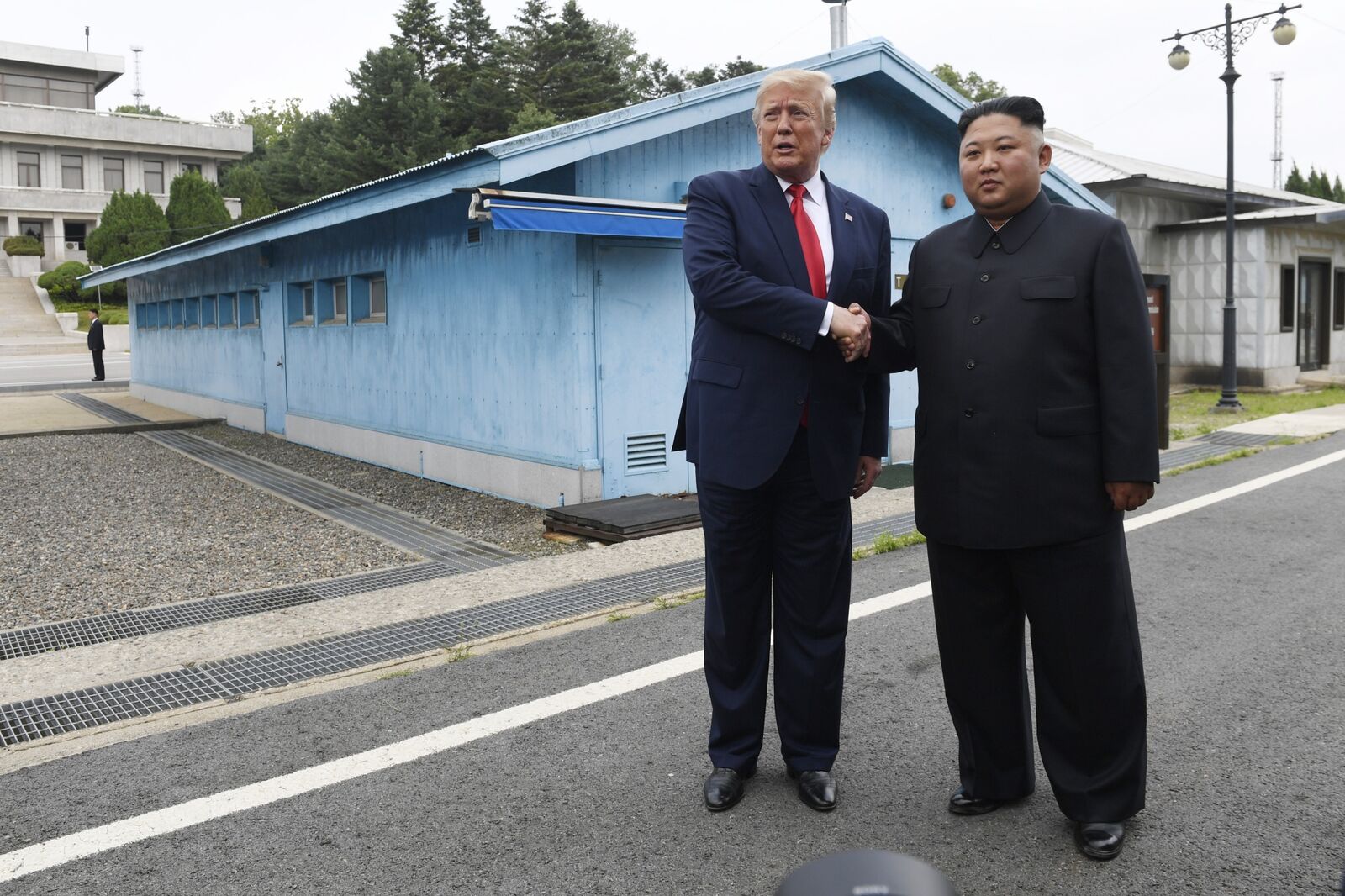 **
Special Report: President Trump meets with North Korean leader Kim Jong Un in the Korean Demilitarized Zone.
*
Kim greets South Korea's President Moon Jae-in as Trump looks on.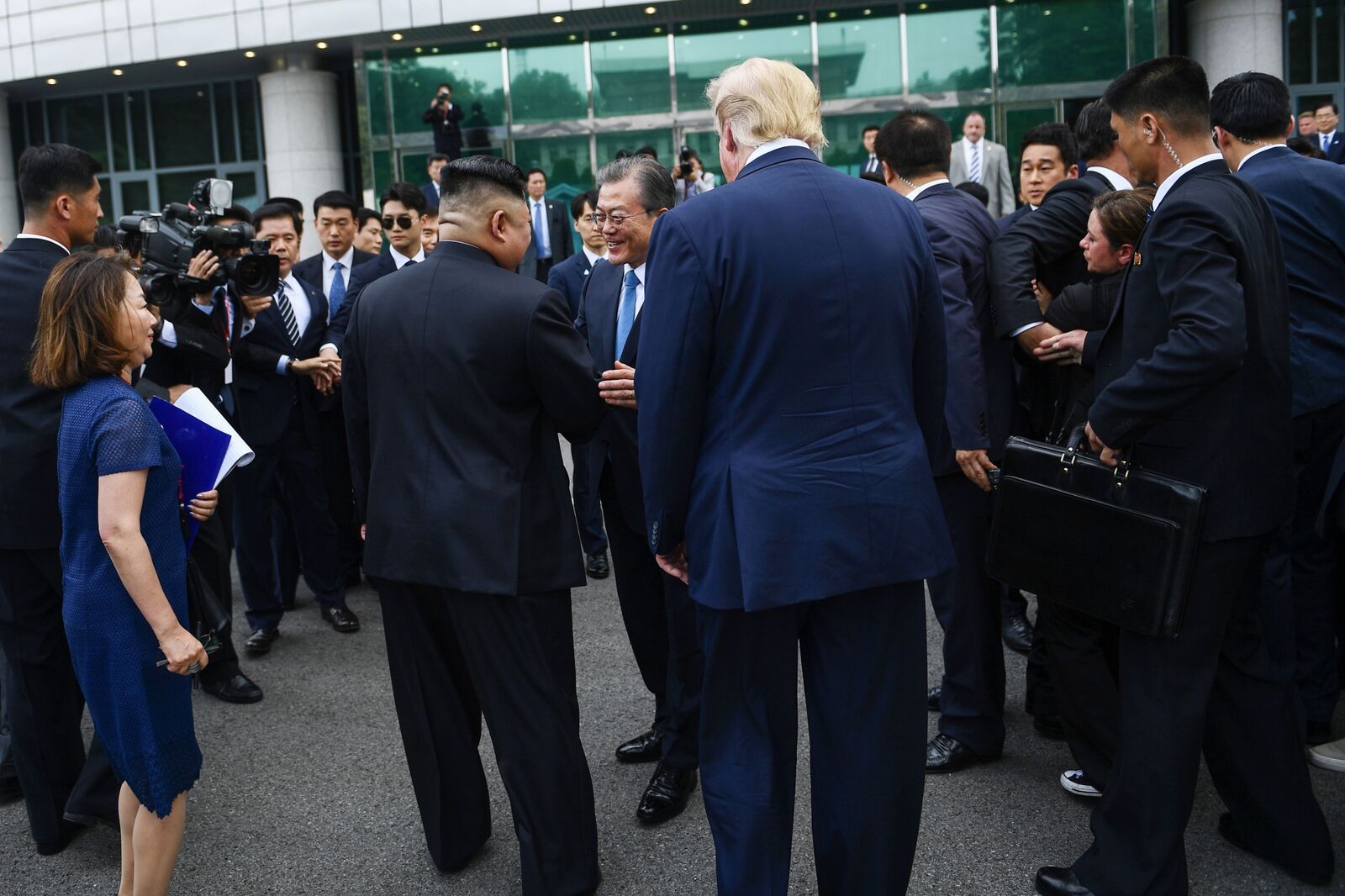 >>
CBS News White House correspondent Weijia Jiang joins Margaret Brennan from Seoul, South Korea, to discuss the historic meeting between President Trump and Kim Jong Un in North Korea.
*
Kim, Trump and Moon leave Freedom House following a meeting.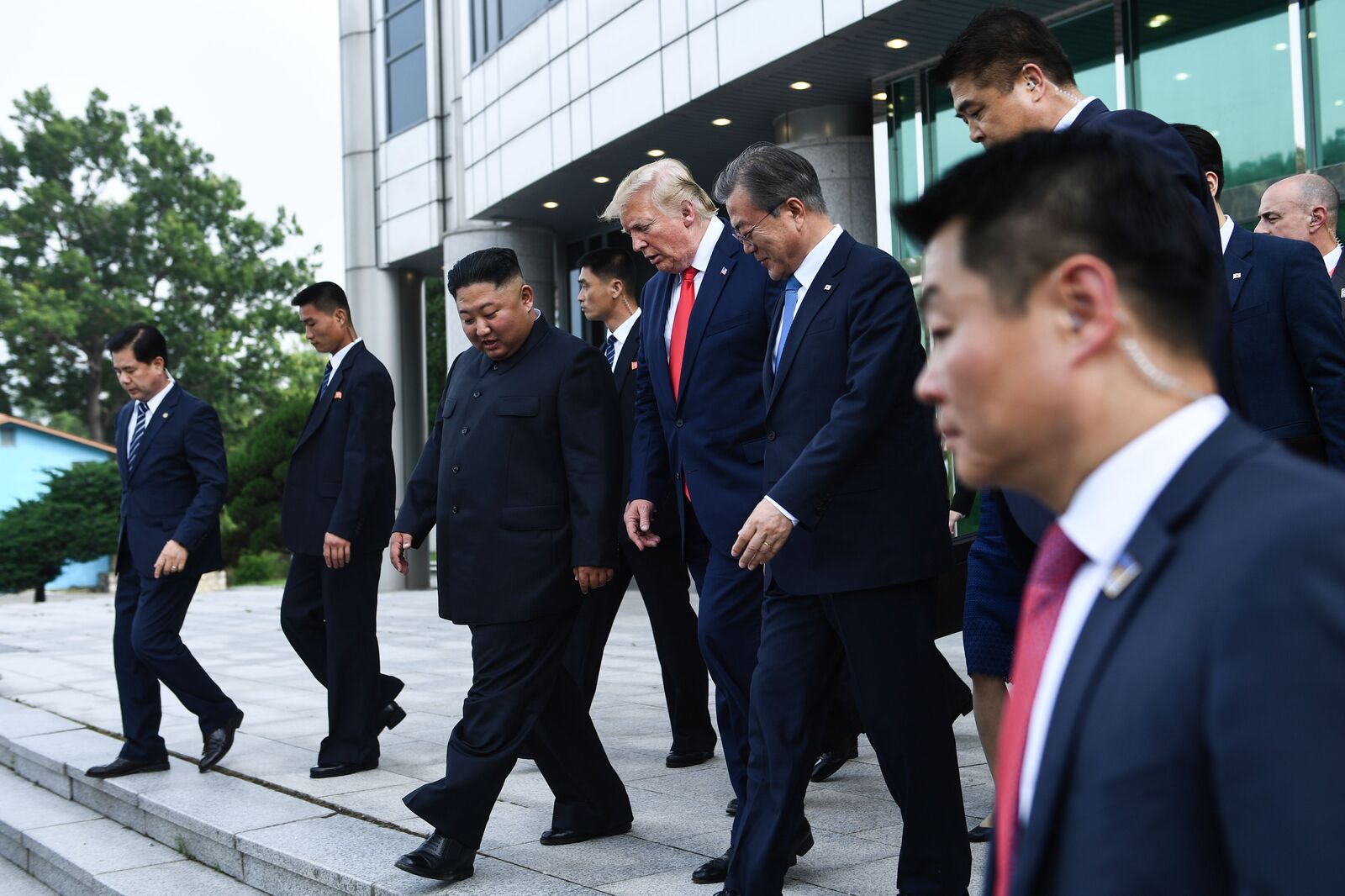 >>
President Donald Trump has taken the historic walk from the DMZ into North Korean territory in order to embark on a meeting with Korean dictator Kim Jong-un today (pair pictured together top). Shortly after the pair greeted each other with a hand shake (bottom right), President Trump was hailed as 'courageous' by the North Korean leader.
*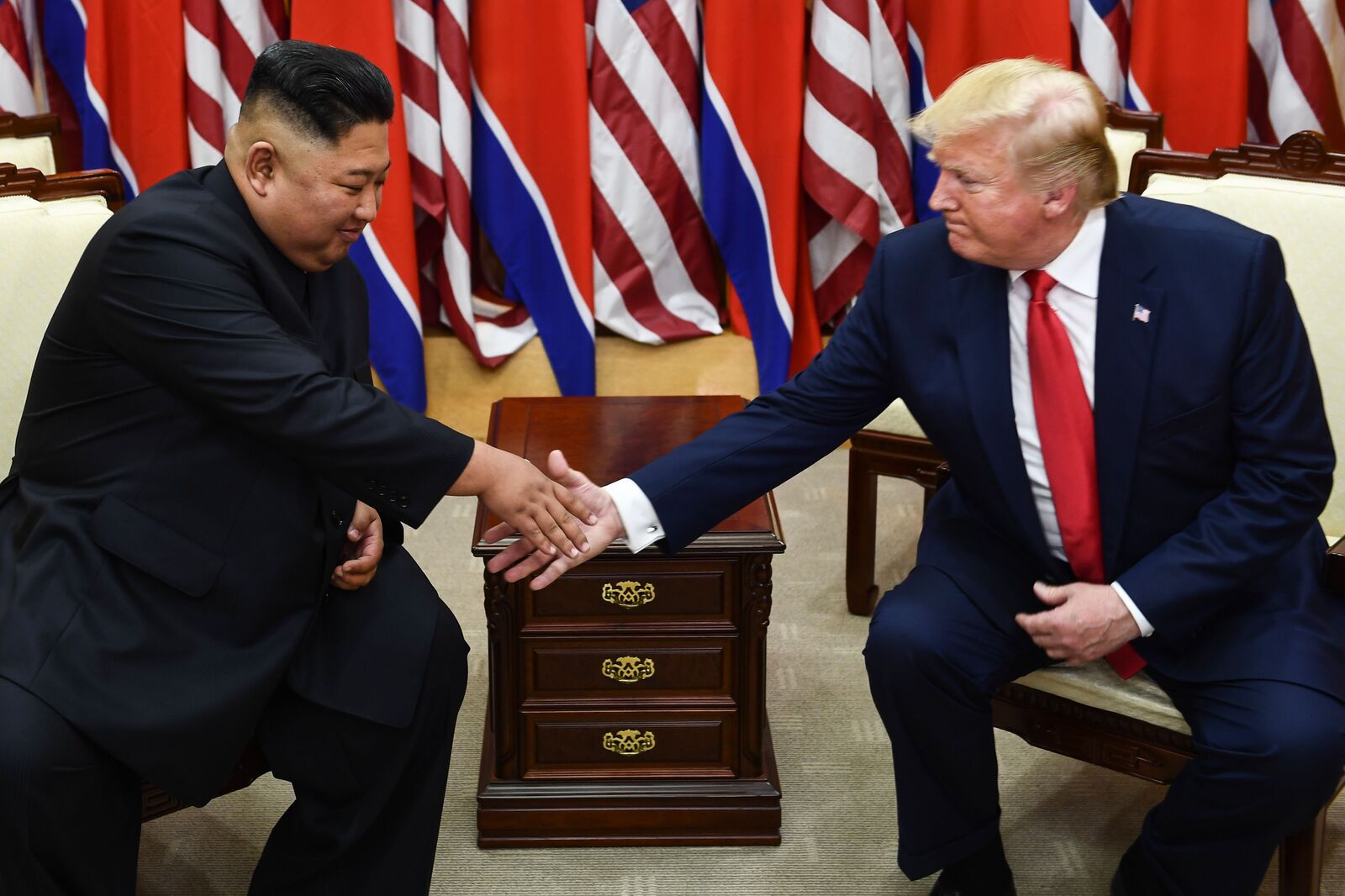 https://www.bloomberg.com/news/photo-essays/2019-06-30/trump-is-first-sitting-u-s-leader-to-enter-north-korea-photos
***
President Trump and South Korean President Moon Jae-in held a joint press conference and announced Mr. Trump will meet with North Korean dictator Kim Jong Un at the border between the two countries. Watch the full press conference.
https://www.cbsnews.com/video/trump-says-he-will-meet-kim-jong-un-at-the-dmz/