Wie is Bathabile Dlamini?   Let op met hoeveel "miljoene" word rondgespeel – SASSA – en die houdings teenoor die media en selfs tydens verhore.   Sy speel met menselewens.  Sy speel met die armoediges se lewens.   En dit is hoe "verantwoordelik" die ANC is deur so iemand in so 'n posisie te plaas en aan te hou om te vernietig.  Wie trek voordeel uit al die laat betalings van SASSA … ??  Sien hoe sy optree tydens hofsake – 'n skandvlek , nie net op regering nie maar dit maak haar nie anders as malema of zuma wat sing nie?  Verskeie videos word hier getoon presies wie en wat sy is en die naam van die ANC wat sy voortdra.
Ms Dlamini is currently serving as the Minister of Women in the Presidency, having previously served as the Minister of Social Development. She holds a Bachelor of Arts Degree in Social Studies from the University of Zululand. She became an active member of the Idlangamabala Youth at Imbali's St Marks Anglican Church as well as the South African Students Congress. She worked with various structures including the Congress of South Africa Trade Unions. She became part of the interim leadership formed to build the ANC Women's League in the KZN regions in 1991, and became Deputy Secretary General of the ANCWL in 1993. She became a member of NEC of the ANC as well as the National Working Committee in 2007.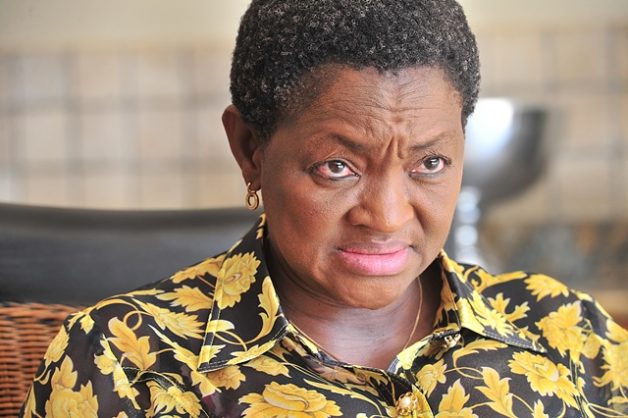 2018  SASSA
Social Development minister Bathabile Dlamini has admitted that she was indeed advised by former director general of her department, Zane Dangor to urgently approach the Constitutional court and disclose that SASSA would not meet the April deadline. It was Dlamini's third day in the hot seat at the SASSA inquiry which seeks to investigate whether she should be held personally liable for the Social grants Crisis.
***
2017:
Karyn Maughan
Johannesburg, 05 March 2017 – Social Development Minister Bathabile Dlamini has promised that social grant payment will be made come the first of April.
***
2017
Bathabile Dlamini clash with opposition after asking to leave SCOPA meeting
***
Bathabile Dlamini Destroys Cyril Ramaphosa
https://www.youtube.com/watch?v=J8B0aDKlMaA
***