China is groot, haar bevolking is groot en daar word beweer daar is meer as duisend biljoenêrs in China en nog meer miljoenêrs.   Word die rykes ook gereguleer en beheer – dit kom so voor en indien hul kritiek is teen regering, dan word die nette stywer om die nekke getrek.   Die rykdom rondom sulkes tuimel vinnig.   Media berigte beweer daar is swak administrasie (of dalk korrupsie miskien).  
China's central bank has said poor management has led to the crisis facing Evergrande Group. Photo: EPA-EFE. Photo: DPA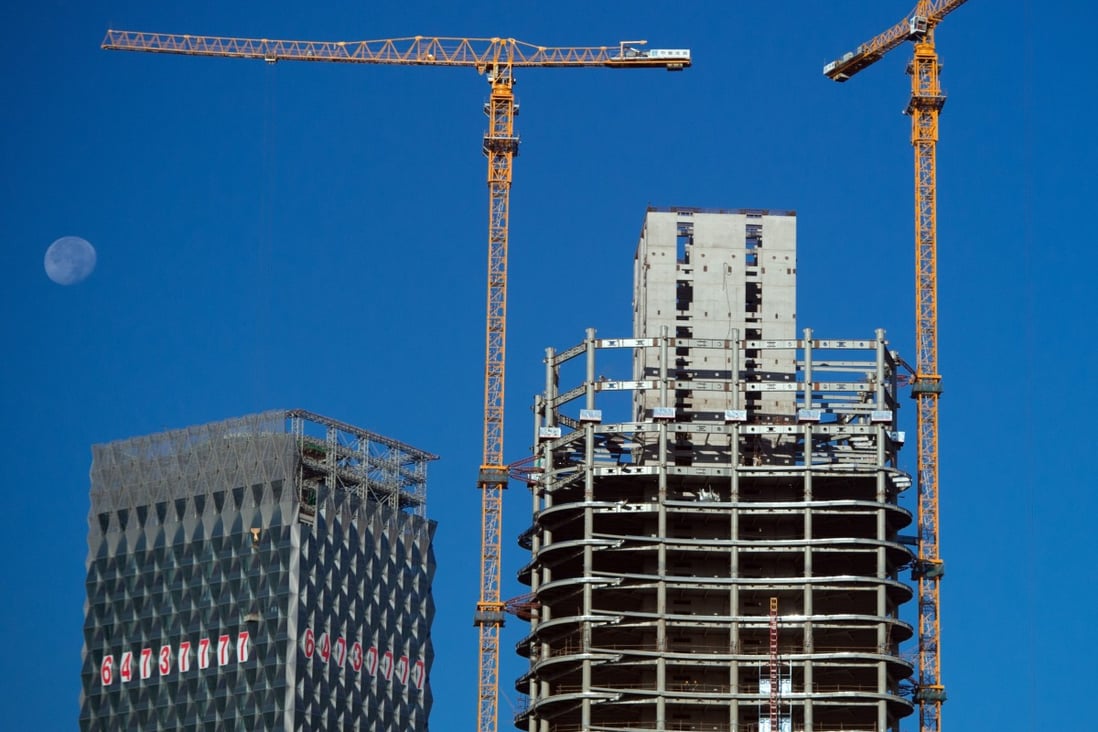 *

Die gevolgtrekking is ook dat die regering van China is altyd op hoogte van elkeen se doen en lates en sal nie skroom om alles te laat tuimel en stop en hul "regulasies" of "wetgewing" daarvoor gebruik nie.   Die vraag is ook hoeveel baat die regering daarby gevind het?    Hulle beheer alles en almal.    Die huidige regering in SA doen dit ook in 'n mate met die toelaat van "misdaad, moorde, korrupsie, radikale protesaksies en geweld", wat hulle nie stopsit nie.

*

According to Credit Suisse estimates, the number of dollar-millionaires residing in China totaled 5.3 million individuals, ranking second after the United States in the world. Although China's economic growth slowed down considerably over recent years, the number of millionaires still increased constantly. However, considering the large size of China's population, the share of millionaires in the whole population is still quite low, especially when compared with the United States and other developed countries. ..
https://www.statista.com/topics/5788/millionaires-in-china/#dossierKeyfigures


*

China has a workforce of close to 900 million people, of which 350 million are migrant workers and some 9 million are new graduates.    The "floating population" of China is largely migrant workers, also increased between 2010 and 2020, according to the census. Those living in places other than their household registration area rose by 375.82 million, up 69.73 per cent from 2010. Of those, 124.84 million moved to other provinces from their home towns.

https://www.scmp.com/economy/china-economy/article/3142188/china-jobs-inside-worlds-biggest-workforce?module=knowledge_LHS&pgtype=article&campaign=China_Economy

*


Data showed gross domestic product (GDP) grew 4.9 percent in the third quarter, compared with a year earlier, the slowest since the third quarter of 2020. The growth was also below economists' expectations with a Reuters poll of analysts expecting GDP to rise 5.2 percent and a poll by the AFP news agency predicting growth at 5 percent.
https://www.aljazeera.com/economy/2021/10/18/china-economy-slows-amid-power-crunch-supply-blockages

*

In China, economic growth is struggling
*


'Risks from Evergrande is controllable,' China breaks silence on crisis


*


The sudden cancellation of Ant Group's IPO shocked investors, but Beijing's slapdown of Jack Ma was years in the making. And Alibaba and Ant aren't the only tech firms under scrutiny by Chinese regulators.

https://www.youtube.com/watch?v=Bmsz3Jn8z2Q
*


China's financial regulators under the watch of the central bank are drawing a distance from Evergrande, after a high-profile crackdown on the nation's most profligate leveraged asset buyers in 2017, including Anbang Group, Dalian Wanda Group and HNA Group, but which mostly left Evergrande off the hook except for a rap on the knuckles for its wealth management unit. 

*

Evergrande, China's biggest real estate company is on the verge of bankruptcy. But like the US government which came for the support of companies during the 2008 crash, Xi Jinping may not do anything. Over the past year, China has targeted tech giants as the disparity between the rich and the poor grows. China also believes if Evergrande fails it will burst the real estate bubble in the country.


*

Alibaba – Jack Ma
The sudden cancellation of Ant Group's IPO shocked investors, but Beijing's slapdown of Jack Ma was years in the making. And Alibaba and Ant aren't the only tech firms under scrutiny by Chinese regulators.
OICQ
https://www.youtube.com/watch?v=Bmsz3Jn8z2Q

*


4 August 2021, it was stated in an article that most compliant Chinese billionaires aren't immune to the regulatory onslaught sweeping the world's second-largest economy. In a twist that has upended conventional wisdom on the political pecking order of China's business elite, Tencent Holdings Ltd.'s mild-mannered boss, Pony Ma, has lost more paper wealth over the past nine months than Jack Ma, the combative co-founder of Alibaba Group Holding Ltd. and Ant Group Co.
https://www.business-standard.com/article/international/tencent-boss-pony-ma-loses-14-billion-in-crackdown-more-than-jack-ma-121080400417_1.html
Article 2009
Pony Ma is a mystery to many. He seldom accepts interviews, but his name appears in the media almost daily. He (whose Chinese name is Ma Huateng takes his English nickname from his surname, Ma which means "horse" in Chinese) is rarely involved in any public debates, yet due to his success some in China's Internet industry regard him as a "public enemy".
As the founder and CEO of Tencent, China's largest instant messaging company, Ma always smiles, but more like a shy fresh graduate, rather than a sophisticated and charismatic leader. That presents a sharp contrast to his aggressive counterparts such as Charles Zhang from Sohu.com Inc or Jack Ma from Alibaba Group who aren't shy about reminding people of their unique existence. Tencent has not only survived but also grandly prospered during the past ten years. By the third quarter of last year, active user numbers of QQ, Tencent's flagship instant messaging software, reached 350 million, 50 million more than the entire population in the United States.
"But copying others can't make you great. So the key is how to localize a great idea and create domestic innovation," he said in a recent rare press conference for a limited number of media representatives. Like many of other Chinese Internet start-ups, Ma's success started with ideas from foreign companies. Read more:

http://www.chinadaily.com.cn/business/2009-01/12/content_7388202.htm