Nice video clips – The Pride of Africa trains from Rovos Rail provide very much more than mere rail transportation – from these transports of delight one can experience the richness of southern Africa, with north and southbound routes between Pretoria and Cape Town as well as a range of spectacular journeys to the east and to the west.The trains combine the golden age of rail travel with modern conveniences, creating an unforgettable extravagant elegance of a bygone era.  
*
All these luxurious suites are air-conditioned with en-suite facilities, decorated in beautiful wood panelling and period Edwardian features. There are three styles that guests can choose from (Royal, Deluxe, Pullman), with varying levels of luxury.
Every Suite offers all modern conveniences and comfort, with fittings and facilities of the highest standard. They each have a writing area and a personal safe. There is also a mini bar filled with beverages of the passengers' choice and 24 hour room service. Amenity bags are provided and replenished upon request.
https://www.luxurytrainclub.com/trains/pride-of-africa-rovos-rail/
*
2021
The Rovos Rail departing from Capital Park,Pretoria on the 24th of February 2021 beginning a three day journey to Cape Town. The train first shunts from the Rovos yard into Transnet's yard and then departs from there. Thank you to the friendly train crew for the friendly waves.
https://www.youtube.com/watch?v=zw7UAoGw5tg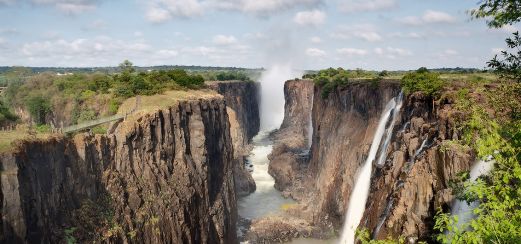 https://www.lernidee.de/reise.html?r=1617
*
Since its establishment in 1989, Rovos Rail has earned an international reputation for its truly world class travel experiences. Step aboard the wood panelled coaches – classics remodelled and refurbished to mint condition – and enjoy fine cuisine in five-star luxury as some of the most varied scenery imaginable unfolds beyond the windows. Recapture the romance and atmosphere of a bygone era, when privileged travellers experienced the magic and mystery of Africa in a relaxed and elegant fashion.

Enjoy this specially for Lernidee Erlebnisreisen (http://www.lernidee.de​)  alternated itinerary with more stops along the way and relaxed on-board atmosphere.
*
A journey on Rovos Rail's Pride of Africa train is a truly wonderful way to discover the awe-inspiring scenery and incredible wildlife of Southern Africa and is the highlight of a number of Great Rail Journeys' escorted rail tours to South Africa and Namibia. Renowned as of the world's most lavish hotel trains, the Pride of Africa offers unparalleled luxury and elegance, which recaptures the romance of the golden age of rail travel, whilst offering all the amenities one would expect from a 5-star hotel.
*
2019
The Rovos Rail with custom painted 5E locomotives passing through a rainy Pretoria Station making its way home to Capital park from Cape town. This is a very special clip for me as i was able to film the Rovos from on board The Blue train's 20E locomotive. A big thank you to driver Jaco Holtzhausen for making it possible.

Mens glo dat een van die hoogtepunte was die dag toe die Blou Trein moes wag vir Ravos om statig haar waens te vertoon sodat die oopspore beskikbaar raak vir die blou waens om voort te gaan met haar reis.    Allermins is dit nie maklik te sien op beeldmateriaal veral op televisie nie.   

Die beeldmateriaal wat vertoon word is nogal baie interessant en min mense weet van Ravos en hoe ver dit kruis en dwars per spoor reis deur groot gedeeltes van Afrika.   Ravos is dan ook inderdaad 'n vakansie op wiele, 'n hotel op wiele met privaat kamers, is beslis nie goedkoop nie, maar van die beste diens word gelewer as daar na die beeldmateriaal gekyk word.

Die trots van Afrika en Suid-Afrika is 'n trein wat beslis meer as net spoorvervoer bied.    Van hierdie vervoer kan 'n mens die rykdom van groot gedeeltes van suidelike Afrika ervaar, met noord- en suidroetes tussen Pretoria en Kaapstad, asook 'n reeks van treffende reise na die ooste en weste. Die treine kombineer die goue era van treinreise met moderne geriewe, wat 'n onvergeetlike uitspattige elegansie van 'n vervloë era skep. 

Sedert sy stigting in 1989, het Rovos Rail 'n internasionale reputasie verwerf vir  werklike wêreldklas reiservarings. Stap aan boord van die houtpanele – klassieke verboude en opgeknap tot in 'n nuwe toestand.   Geniet die fyn kookkuns in vyfster-luukse, terwyl sommige van die mees gevarieerde natuurskone statig en stadig buite die vensters ontvou en agtergelaat word.

Herwin die romantiek en atmosfeer van 'n vervloë era, toe bevoorregte reisigers die magie en misterie van Afrika op 'n ontspanne en elegante manier ervaar. 

Geniet dit spesiaal vir Lernidee Erlebnisreisen (http://www.lernidee.de) afwisselende reisplan met meer tussenstoppe en ontspanne atmosfeer aan boord van die reisende hotel op wiele.

*


Mit dem Sonderzug African Explorer durchqueren Sie das südliche Afrika auf bequeme Weise. Auf unseren gut ausgeklügelten Routen rollen Sie über 3.000 km zu den Naturwundern Namibias oder durch Südafrika, Simbabwe, Swasiland und Mosambik.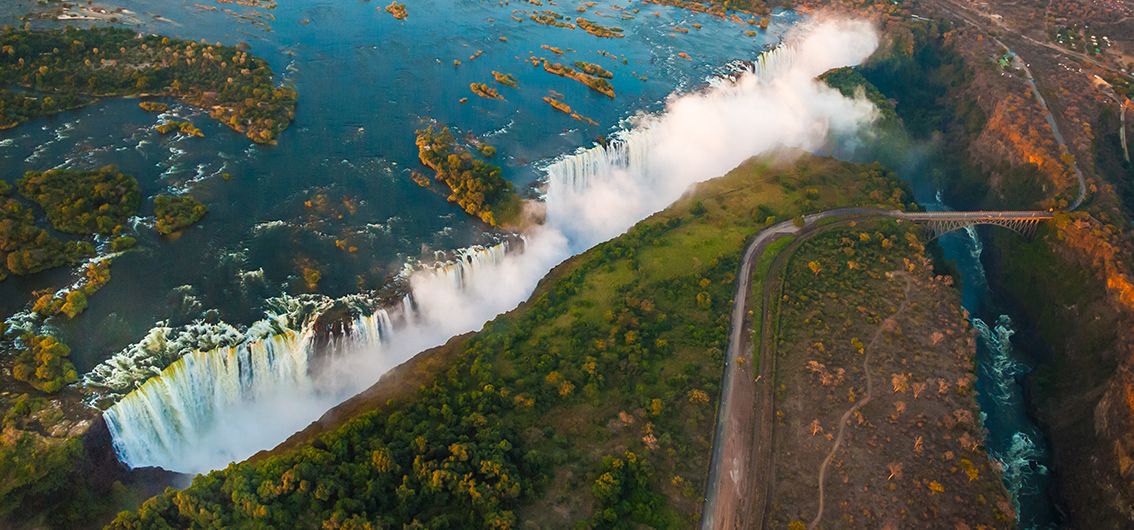 15-tägige Sonderzugreise von Victoria Falls bis Pretoria im African Explorer – bekannt aus der ARD-Fernsehserie Verrückt nach Zug.  
Freuen Sie sich auf ein außergewöhnliches Zug-Erlebnis in vier Ländern: Südafrika, Simbabwe, Swasiland und Mosambik. Dabei erwarten Sie die Viktoriafälle und die Tierwelt im Krüger-Nationalpark sowie die Ruinenstadt Great Zimbabwe, der MatoboNationalpark und Maputo am Indischen Ozean.
https://www.lernidee.de/reise.html?r=2068


*
Ihr rollendes Hotel, der frisch renovierte Sonderzug African Explorer, verfügt über Schlafwagenabteile in zwei Abteilkategorien mit Doppel- oder Einzelbetten.
Die rollende Veranda des African Explorer ist die offene Aussichtsplattform des gemütlichen Lounge-Wagens. Ein Paradies für Fotografen und Naturliebhaber gleichermaßen – der unverstellte Blick in die Wildnis erleichtert nicht nur Sichtungen seltener Tiere, er macht auch das Fotografieren besonders attraktiv. Keine störenden Reflexionen oder Schlieren, wie sie gern bei durch Fensterscheiben geknipsten Bildern auftreten, dafür aber jederzeit der direkte Bund mit der Natur. So wird Ihre Reise zur wahren Safari auf Schienen.