When did this happen and is he really sick?  Some information was on Briefly Website and others on twitters.   Enjoy the various videos…  from social media.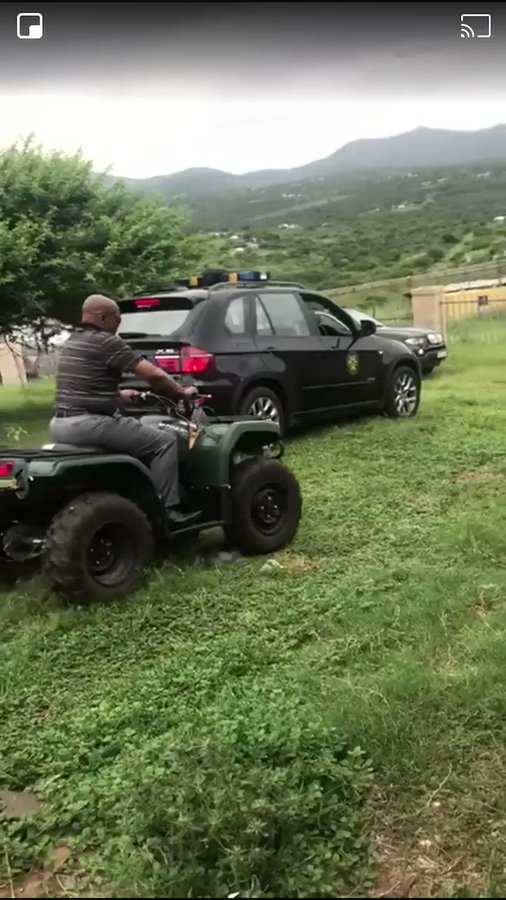 *
– A clip of Jacob Zuma enjoying a 'morning stroll' around Nkandla has gone viral – Under the watchful eye of his fleet of bodyguards, uBaba seems to be having the time of his life.

– While some lamented the use of taxpayer coin, others were happy to see the former president enjoying his retirement.

Love him or hate him, no one managed to get citizens buzzing quite like former president Jacob Zuma.

*

While the video was shared recently it remains unclear when the clip was actually taken. Nevertheless, citizens were commenting on Zuma's health despite claims that he is unwell.
*
With no shortage of negative comments, many were happy to see that Zuma was making the most of his retirement, even if he was forced to endure a horde of bodyguards following him around.
A clip shared on social media by Zwanga Mukhuthu gave South Africans a peek at how the former politician lives behind the walls of his infamous Nkandla homestead.

With Msholozi leading the way on his quad bike, a bodyguard closely followed on another quad. But one set of eyes on the ex-statesman is apparently not enough, with a total of four security vehicles following behind Zuma.
*
Less than a month after he declared that he is 'perfectly fine', Jacob Zuma's lawyers are insisting that the ex-president is too ill to appear before the State Capture Inquiry.

But now his legal team is claiming that Zuma is too ill to attend appearances at the Zondo Commission.

The inquiry recently issued a summons compelling the ex-president to present himself, but Zuma has instructed his legal team to appeal the process. Speaking during proceedings at the inquiry, Zuma's lawyer Thabani Masuku slammed the development as a clear sign of a vendetta:

"We have told the Commission that he is not well…when he says he is not feeling well, he is not playing games."

Zuma has managed to avoid every single scheduled appearance at the Zondo Commission since his first testimony last year. Every possible excuse, including legal proceedings for his upcoming corruption trial, has been used with speculation that his return will never come to pass. Zondo has 'reluctantly' postponed the application for the summons to be issued for Zuma to appear later in January.

https://briefly.co.za/49787-lawyers-zondo-zuma-jacob-s-perfectly-fine.html
*
*
*
*