It is their "political right" (political correctness) (freedom) to show their own individual flag in the streets, during meetings, during protest actions, during the burning down of buildings and properties, schools or universities …..  Not any of those other  flags are a South African flag, but part of political groups or unions.  Only our previous flag is a no go show.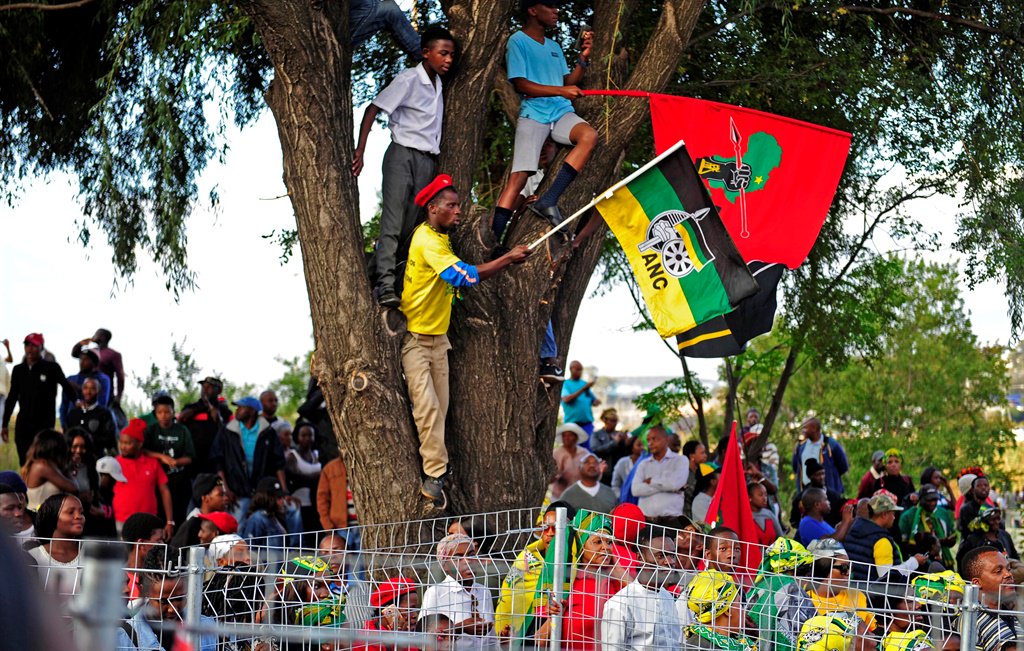 *
*
*
*
*
*
*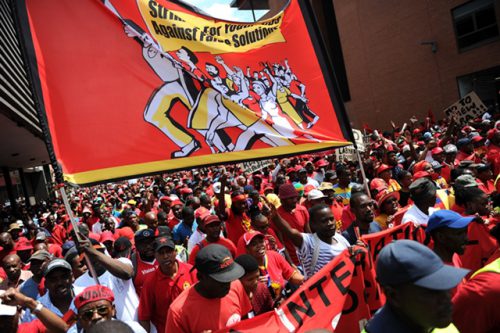 *
*
May 2019
*
Enjoy their protests and art burning
South Africa: Art destroyed and censored at University of Cape Town
The campus of Africa's leading university – The University of Cape Town (UCT) – has become an unsafe place for art over the past several years.
*
This flag is banned off the streets and burnt down  – 2019
*
Alle ander vlae, wat deel is van optogte,  word gebruik in radikale geweld, word toegelaat, terwyl daar toegelaat word dat die ou vlag verbrand word, sowel is daar ongelukkigheid oor 'n vlag wat deel is van die SA rugbygeskiedenis, nie vertoon mag word nie.
DAAR BESTAAN NIE IETS SOOS 'N "APARTHEIDSVLAG" NIE 
Apartheid is in 1854 geskep deur die Britte en swartes/khoi san self.
Ironies hoe mense aangaan oor die ou vlaggie wat teen 'n muur is, wat deel is van geskiedenis en kunswerke maar elke ander word toegelaat om af te brand, kommunistiese vlae te wys en radikale opmarse te hou wat gepaard gaan met afbrand en plundering van die land, besighede, skole, universiteite en die hele ekonomie.
Hoeveel moorde het onder die huidige vlag plaasgevind versus die ouer vlag?  Rekord van 50-60 moorde per dag na 1994?
Weer eens  – daar bestaan nie vryheid van spraak nie – nog minder in die grondwet.
*
The display of the old SA flag only exacerbated the segregatory rhetoric that has been driven by the EFF leadership since the Boks Rugby World Cup victory. Even Lubisi referred to Mbuyiseli Ndlozi being 'correct' about the fake unity that was apparently shown in celebrating the momentous victory.

However, a more pertinent question that remains unanswered is: What are the implications of the hate speech ruling if the old SA flag was displayed around artifacts inside the establisment?

The Gauteng High Court, on Wednesday, 21 August, declared the display of the old SA flag as hate speech. The only exception that would be considered by the law is if the flag is used for purposes of genuine artistic, academic or journalistic expression.

Judge Phineas Mojapelo further ruled that the use of the flag in private spaces is also prohibited. He explained that in democratic South Africa, there should be no space considered as private to one race, much to the exclusion of another.

Therefore, under the Equality Act, this display would constitute hate speech, unless, as Mojapelo indicated, the defendant offers an acceptable explanation for this.

We attempted to contact Lubisi to get further insight into his alleged experience. However, at this time, we were unsuccessful.

Ndlozi, who was mentioned in the tweet, only endorsed Lubisi's sentiment with a retweet. Outside of that, and idle threats of a revolt from EFF supporters, nothing much has developed from this– as yet.

*

THE SO-CALLED APARTHEID FLAG WAS CREATED BEFORE 1930.

Some 25 years after democracy was brought to South Africa, the apartheid flag has been banned from "gratuitous use" in the country, severely restricting where and the icon can be displayed. Judge Phineas Mojapelo ruled that the controversial flag is "an affront to South African values"

What does the law saw about hate speech in South Africa?

If you are directly calling for the harm of a certain group of people, based on ethnicity, race, gender or religion, you are committing hate speech. Using extremely derogatory terms (based on the previously-mentioned demographics) to refer to an individual is also classed as hate speech.

If you do use an extremely offensive word to convey your hatred of a certain type of person, or encourage violence against them, that's when you're in hate speech territory. Judge Phineas Mojapelo has decided that "gratuitous use" of the flag is akin to using harmful terms and threats towards minority groups.

Hate speech can still be used in…

Any good faith artistic creativity, performance or expression to the extent that it does not advocate hatred that constitutes incitement to cause harm based on one of the listed grounds.
Any academic or scientific enquiry. That also includes journalistic reporting.
The bona fide interpretation of religious material to the extent that it does not advocate hatred that constitutes incitement to cause harm based on one of these grounds

When is it legal to display the apartheid flag?

So going foward, the only place you're likely to see the apartheid flag is if a TV show, a play or any form of visual entertainment is recreating a story where the flag is needed for context. You will still see it in news articles and reports, should there be a story which involves the icon itself.

Historians will still be allowed access to the apartheid flag, meaning that museums and places of historical significance can still display the flag in moderation – as long as they are relevant to their exhibits.

https://www.thesouthafrican.com/news/apartheid-flag-when-can-it-be-displayed-legally-south-africa/