Thuli Madonsela:
White people should acknowledge privilege and contribute to restorative justice.
Rather than remain, white people should acknowledge their past privilege and contribute in a meaningful way to restorative justice.
In 25 years since 1994, what have been changed?   Corruption – Crime – Killings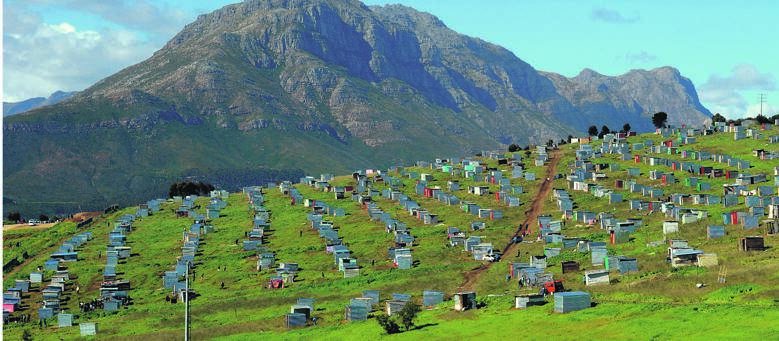 *
Black people, black elites should acknowledge privilege after 1994 with B-BBEE and EE.
Daar was geen voordele aan ons voorouers uitgereik nie, na die Anglo Boere oorloe was ons voorouers platgeslaan en vernietig deur die Britse mag en swartes het help afbrand, nes hulle vandag doen.   Ons het gewerk vir wat ons het.  Ons het lenings aangegaan en dit afbetaal.   Nie almal het ryk ge-erf of hul ryk gesteel soos dit vandag gedoen word nie.
*
Opinions regarding this article will follow soon about statements made – she is on the same page as ANC and liberal medias – good for her and her kadres, watch the space.  Liberales en kommuniste is vir etlike jare lief om obsessief oor die blanke volk in Suid-Afrika te skryf en vals te beskuldig waaraan hulself die skuldiges is.   "opinies word verwelkom" – Afrikaans of Engels
*
Refer to her own contribution first – who is she
Prof Thuli Madonsela
****

RECENTLY SHE WROTE:

My daughter, Wenzile, and I were fascinated by the manner in which the Law Society of Ontario in Canada commenced two events we attended as part of the process involved in awarding me the degree of Doctor of Laws, honoris causa.

At each event, chairperson Malcom Mercer commenced proceedings by acknowledging the indigenous owners of the land we stood on, thanking them for permitting peaceful coexistence and continued use of the land.

I asked Mercer if the preface to proceedings was a government requirement. He said it was not, but had become a common practice in public events.

I told him I had seen a similar, though more elaborately ritualistic, practice at government events in New Zealand. He acknowledged borrowing the practice from New Zealand.

This led to a dialogue about the complexities of confronting the shadow of past land and other socioeconomic dispossession of indigenous communities, compounded by historical discrimination against women, people with disabilities and others.

*

AT EACH EVENT, CHAIRPERSON MALCOM MERCER COMMENCED PROCEEDINGS BY ACKNOWLEDGING THE INDIGENOUS OWNERS OF THE LAND WE STOOD ON, THANKING THEM FOR PERMITTING PEACEFUL COEXISTENCE AND CONTINUED USE OF THE LAND.

The colleagues liked my comparing past dispossession to a Monopoly board, where one group would not be allowed to play until after all the land had been taken and buildings constructed.

They also found resonance in my usual allegory about the blue and pink eight-year-old teams.

In that scenario, the blues are given a head start in a race and, when equality is declared, the pink team is allowed to join the race – resulting in only the fastest of the pinks catching up with the slowest of the blues.

Mercer opined that the reality of dispossession was far more complex and toxic.  We explored why many descendants of dispossession beneficiaries deny that their forebears were given a head start that led to advantages for their generation.   I have concluded that denial of legacy privilege and disadvantage is principally driven by fear.  There is fear that individual self-exertion by current achievers and their forebears will be discounted.

There's also fear of being made a scapegoat with potential consequences similar to the Holocaust in Germany and the genocide in Rwanda.   In both instances, a grievance against a minority, projected as opulent at the expense of the majority, led to genocide.

https://city-press.news24.com/Voices/thuli-madonsela-white-people-should-acknowledge-privilege-and-contribute-to-restorative-justice-20190702?fbclid=IwAR0QxOYK23TGm_PjKXYhfLH6bqX5vLpl58OVuZODGM3ZpLhxI-MH-qSknnc
***
Can we call it all WAR CRIMES –  the violation of human rights?   that started already with the Anglo Boer Wars  – What on earth can we as Afrikaners and Boers call the following different scenarios that followed?
WHAT ABOUT THE GUPTAS?  STATE CAPTURE?   
ANC – Lethuli-house can of worms – "Nyani skeletons" – so-called "apartheid" (segregation) and 'white privileges"