Various discussions took place on the Xolobeni mining process and Mantashe's visit.
::::
1. It is important to record that Minister Mantashe's proposed 'independent' survey is not in line with the #Right2SayNo judgment in favour of the Xolobeni community. Not even close.
2. The Xolobeni #Right2SayNo order provides that the "full and informed consent" of the Applicants (the 68 households in the proposed mining area) AND the Umgungundlovu community must be obtained before a mining right can be granted. pic.twitter.com/aw6gKSKvxg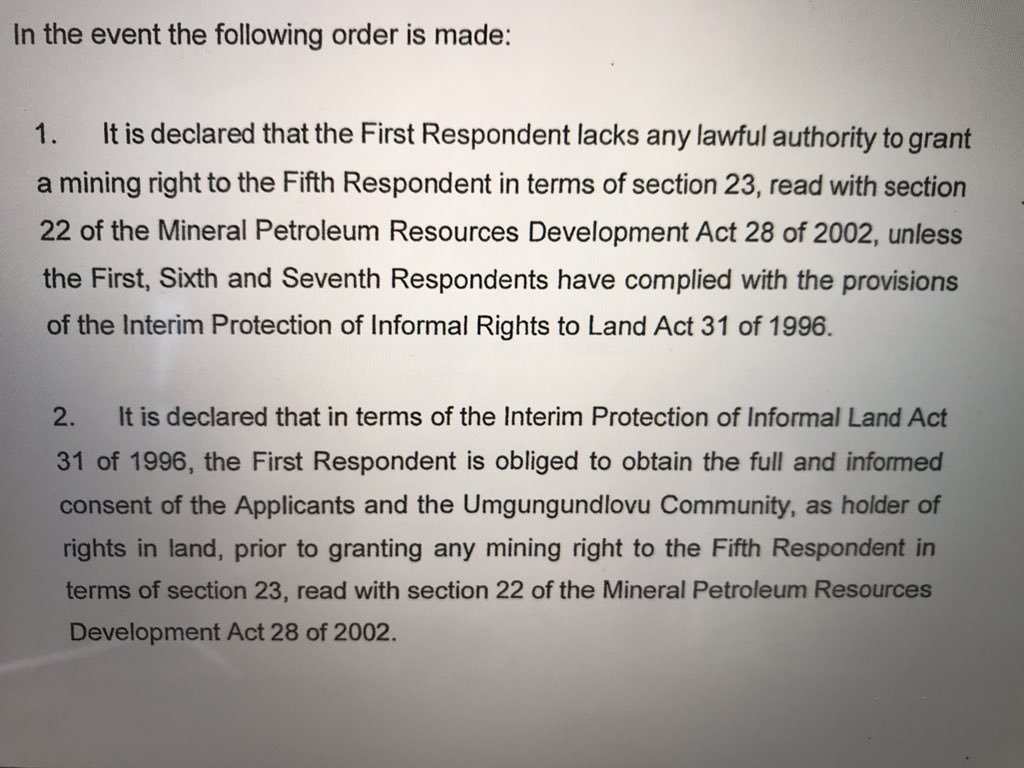 Statement by the Department of Mineral Resources, @DMR_SA, following our meeting in #Xolobeni with community members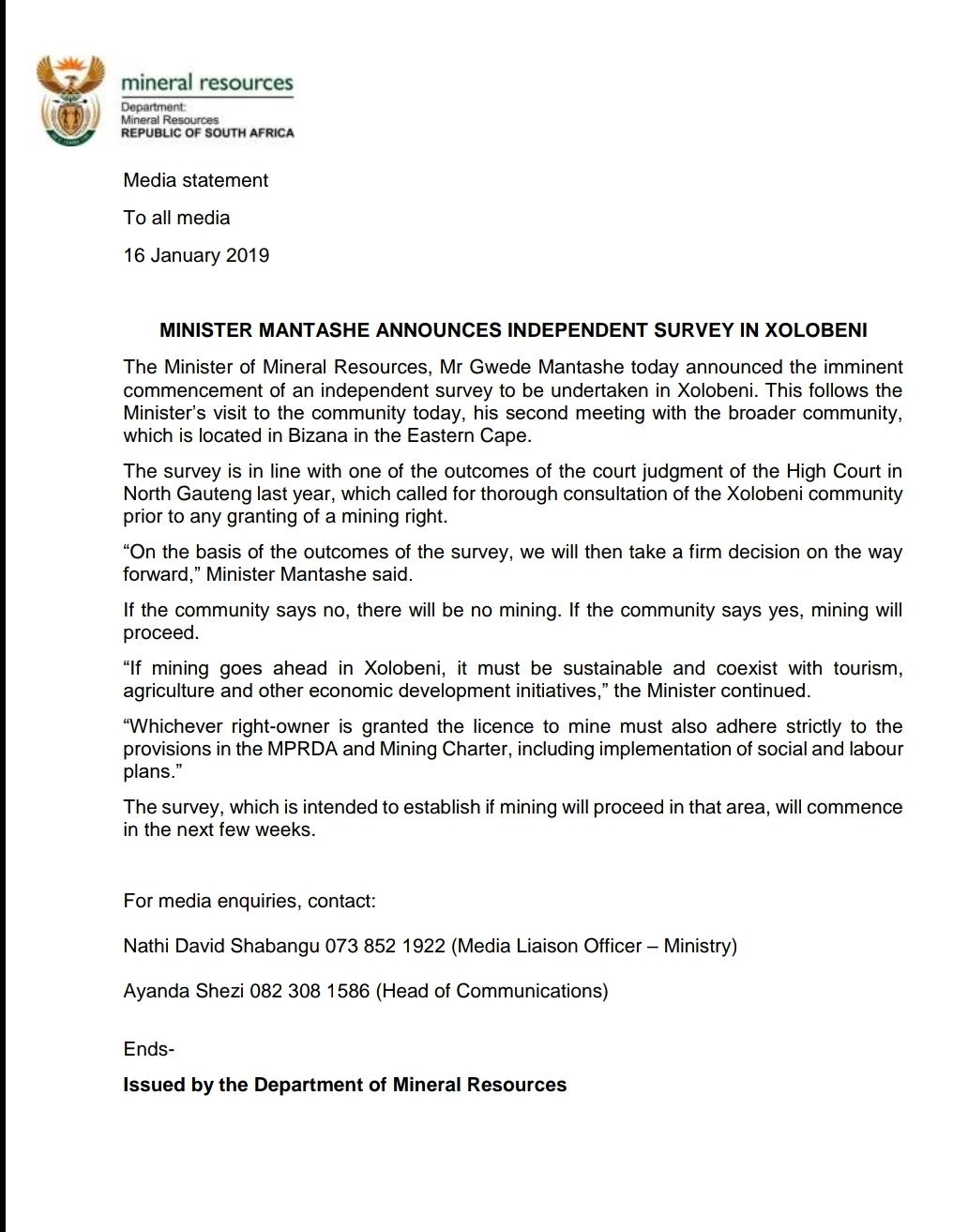 ***
There are so many other potential mining projects, makes you wonder who stands to benefit just so much from this one that they'll continue pushing these so-called consultations even after losing in court.
****
find more information here: